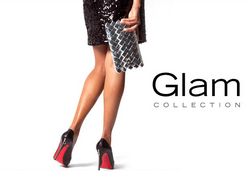 "People will be impressed that upcycled candy wrappers can look this refined." says Ecoist co-founder Jonathan Marcoschamer.
Miami, FL (PRWEB) November 16, 2010
Ecoist http://www.ecoist.com
the makers of the original candy wrapper handbags, announces two brand new collections in time for the holiday shopping season. The Glam Collection, inspired by Hollywood legends of yesterday and today, and The Inca Collection, celebrating the traditional textiles of the Inca, both 100% handmade by Peruvian artisans. Both collections are now available in limited editions exclusively on Ecoist.com.
The Glam collection includes styles inspired by beloved screen legends like "Audrey" ($95.00), a classic satchel made fresh with fish scale texture and "Marilyn" ($88.00), a sexy evening clutch with chain strap. The mix of retro and modern fits perfectly with the ladylike looks of the moment. An all black palette set off by accents of gold and silver, the collection evokes the glamour of black and white films.
The collection also features bags inspired by Hollywood's current leading ladies. Elements like textured metallic wrapper "fabric," chain straps and upcycled candy wrapper tassels are introduced. New styles include the Alicia ($78.00); Ecoist's best selling Pouchette updated with a shoulder strap and chic details like feathers. The Cameron ($115.00) a slightly oversized clutch, available in a textured silver metallic and high shine black, is the perfect accompaniment for the holiday party circuit.
The Inca Collection honors indigenous Inca textiles; combining patterns from Peruvian culture with Ecoist's signature candy wrapper material. The pompoms, floral motifs and other colorful decorations that adorn each handbag are handmade using natural cotton and vegetable based dyes. Every handbag supports local artisans in Cusco, Trujillo, Ayacuho along with other Peruvian artisans that hand make every Ecoist handbag.
The collection launches silhouettes new to Ecoist. The Inca Tote ($148), a large zippered tote that can be worn either crossbody or on the shoulder, features boldly colored pompoms and charms. The Inca Crossbody ($85.00) can be used both as a crossbody and as unique shoulder bag due to its chain strap. The Inca collection is not for wallflowers; daring colors, lustrous finishes and forward styling make The Inca Collection in the perfect gift for the confident, fashion-savvy consumer.
"This Holiday season Ecoist found inspiration in both the classic and the contemporary; The Glam collection is timeless and unique at the same time. The Inca Collection celebrates the past while staying innovative. People will be impressed that upcycled candy wrappers can look this refined." says Ecoist co-founder Jonathan Marcoschamer.
Available for purchase November 15th, each eco friendly bag is made from Ecoist's distinctive candy wrapper material. Ecoist receives the candy wrappers from factories that discard them due to printing defects or overruns. Ecoist continues in its support of industrial waste reduction by turning pre-consumer waste into stylish, functional handbags that fashionistas love to own.
View lookbook of Glam Collection
View lookbook of Inca Collection
About Ecoist
Founded in 2004, Ecoist develops fashion accessories for the eco-minded individual. The company's objective is to merge design with social and environmental consciousness to provide stylish, functional, and durable products that people will love to own. Ecoist is known for its line of recycled handbags made from recycled candy wrappers, food packages, and soda labels and its growing list of partners such as Coca-Cola, Mars, Frito-Lay, Disney, AVEDA, and Cliff Bar, among others. As part of its commitment to environmental restoration, Ecoist plants a tree for every handbag sold. For more information please visit http://www.ecoist.com
###