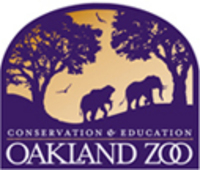 At University of Phoenix, we believe that a love of learning starts in early childhood
Oakland, CA (Vocus) November 17, 2010
Through a sponsored partnership and generous support from the University of Phoenix Foundation and the University's Instructional Design & Development Department, the Oakland Zoo has created the ZooSchool Explorers' Club, a model program to promote science literacy in the elementary grades. Oakland Zoo and University of Phoenix are excited to offer the new Life Science and Conservation Learning Initiative to the local community.
"At University of Phoenix, we believe that a love of learning starts in early childhood," said Stacy McAfee, Campus Director for University of Phoenix Bay Area Campus. "We're proud to team with the Oakland Zoo to offer this program which we hope will inspire exploration and a love of learning that these students will carry with them throughout their lives."
The program was developed in accordance with the California Science Content Standards and offers on-site elementary curricula as well as supporting website activities and resources to complement teachers' programs.
Drawing from years of classroom and program experience, the Zoo's Education and Marketing Departments collaborated with University of Phoenix curriculum experts to create a model program that gives teachers greater access to resources that engage children in hands-on learning and can serve as a model educational program for other zoos.
"Our goal was to wrap the curriculum in a fun, immersive, creative environment, so the program recipients have a lasting and engaging experience," said Nancy Filippi, Managing Director, Operations and Marketing of Oakland Zoo. By incorporating Oakland Zoo animals into a science-based educational program, children, teachers, community members, and animals will benefit from a curriculum that also promotes humane treatment of animals and environmental stewardship.
The ZooSchool Explorers' Club collaboration supports and improves science literacy for grade school students by providing stimulating programs and meaningful experiences. Students that participate in the Zoo's Explorers' Club learn about the ecology of the rain forest while seeing native plants and inhabitants, or they can learn online; the program is designed to provide a rich experience.
For more information about this program, go to http://www.oaklandzoo.org and click on "Field Trips" under the "Education" tab.
To learn more about University of Phoenix Community Investment, visit: http://www.phoenix.edu/about_us/community-investment.
To learn more about University of Phoenix educational opportunities in Oakland, visit http://www.phoenix.edu/campus-locations/ca/bay-area-campus/oakland-learning-center.html
About Oakland Zoo
The award-winning Oakland Zoo is home to more than 660 native and exotic animals. Nestled in the Oakland Hills, in 525 acre Knowland Park, the Zoo is located at 9777 Golf Links Road, off Highway 580. The East Bay Zoological Society (Oakland Zoo) is a nonprofit 501(c)3 organization supported in part by members, contributions, the City of Oakland, and the East Bay Regional Parks. For more information please visit our website at http://www.oaklandzoo.org.
About University of Phoenix
University of Phoenix is constantly innovating to help students balance education and life in a rapidly changing world. Through flexible schedules, challenging courses and interactive learning, students achieve personal and career aspirations without putting their lives on hold. During the quarter ended August 31, 2010, 470,800 students were enrolled at University of Phoenix, the largest private university in North America. University of Phoenix serves a diverse student population, offering associate's, bachelor's, master's, and doctoral degree programs from campuses and learning centers across the U.S. as well as online throughout the world. For more information, visit http://www.phoenix.edu.
###