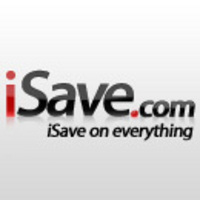 iSave on Everything!
New York, NY (PRWEB) November 16, 2010
This holiday season, iSave.com is making a huge move in the online marketplace to bring savings to its customers. In consideration of the recent economic situation, iSave will be giving away 5 million dollars in gift card savings to celebrate its 5th year in business, which began in 2005. New visitors as well as returning customers will have a chance to redeem their holiday gift cards by visiting the iSave five million dollar giveaway limited time offer website.
iSave.com is an online store that connects consumers with the best consumer electronics at the best rates, including such holiday gift items as GPS systems, personal care electronics, digital picture frames, phones and more. iSave is not a shopping comparison website; it's a user-friendly retail site that looks to provide its customers with the most purchasing power as possible along with a better and more comfortable online shopping experience. At iSave.com, the philosophy is simple: iSave on everything!
iSave.com was founded in 2005 with the intention of providing internet shoppers with best of selection of consumer electronics at the most affordable prices. Now, five years later, iSave is celebrating its success and still cutting consumer pricing by giving away five million dollars to its shoppers. "What can be more gratifying than giving back to the ones who made us a success?" says Rob Cohen, founder and CEO. Mr. Cohen then followed up with, "We are really looking forward to making this holiday season the most enjoyable one yet for our customers." The holidays are about giving, and this is what iSave is hoping to help people achieve.
Providing deep discounts, the highest level of brand-name products, and superior customer support has been the cornerstone to iSave's success. iSave also continues to set the bar higher by improving the shopping experience on every level with its newly designed interface, which makes it easy for visitors to find what they want. At iSave.com, savings have always been the #1 priority, and by visiting iSave.com/5milgiveaway, holiday shoppers will have an even greater chance to save big this year.
###