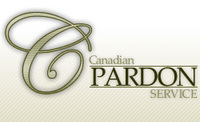 Pardons And Waivers Will Change Your Life
(PRWEB) November 19, 2010
Canadian Pardon Services Ltd. announced today that they are relocating their Bloor West offices to 206 Spadina Avenue late next week. They will begin operations from the Spadina/Queen office on Monday, November 29, 2010. The move was made as a result of greater space requirements due to expansion of the workforce and scope of operations.
Pardons applications have increased from a historical average of 20,000 per year to 36,000 per year in 2008/2009 (source: National Parole Board). As well, the Truth in Sentencing Act recently passed by the Canadian government means that roughly 8,500 more Canadians will spend significant time in prison, making comparatively minor crimes be treated much more seriously. To deal with the anticipated increase in demand, Canadian Pardon Services Ltd. will be expanding its sales and administrative workforce and restructuring in such a way as to render the current office space and layout suboptimal. This is chief among the reasons for relocation.
Canadian Pardons Services Ltd. will also be greatly expanding the scope of their online operations. Because free eligibility evaluations are becoming a larger part of the 3rd party pardons and waivers market, the company must be properly equipped with knowledgeable individuals and current technologies moving forward.
"The online side of our business is huge," says Andrew Olim, Marketing Manager, "and our current space is insufficient to deal with how quickly it's growing. Many of our clients are now being directed to us through our online marketing efforts, so we need to be aware of how to harness that efficiently. We feel the size and location of the new offices will allow us to take better advantage of those avenues while serving our clients from a more central location."
About Canadian Pardon Services Ltd.
Canadian Pardon Services Ltd. is a firm that specializes in the acquisition of pardons and U.S. Entry Waivers on the behalf of clients with criminal records. They have years of expertise in working with Canadian courts, police stations and federal bureaus to help optimize the pardon and waiver processes and make them as efficient as possible for the client. Pardons and US Entry Waivers are necessary to restore the lost rights and privileges of those who have been convicted of an offence, including employment, volunteer work and travel.
###