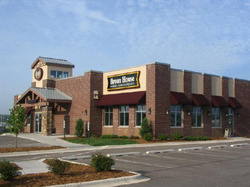 LFC has become the leading online auction provider by offering a proven platform and a knowledgeable, dedicated team of auction experts
Newport Beach, CA (Vocus) November 16, 2010
The LFC Group of Companies, leader in online real estate auction marketing, is proud to announce the launch of the latest campaign on its commercial and land auction website LFC.com for ten REO properties spread across the country. The seller, Heartland Financial USA, is a financial services company better known through its affiliates such as Arizona Bank & Trust, New Mexico Bank & Trust, Rocky Mountain Bank and Wisconsin Community Bank, among others. Heartland Financial's move toward utilizing online auctions to sell inventory is becoming common practice by proactive and forward-thinking companies nationwide.
The auction features a diverse offering of bank-owned properties, from residential development opportunities in Rockford, Illinois to vacation condominiums in Big Sky, Montana.
"LFC has become the leading online auction provider by offering a proven platform and a knowledgeable, dedicated team of auction experts," said LFC's Director of Sales Shawn Miller. "The fair auction process allows competitive bidding to set market value, bridging the bid-ask gap and successfully trading property that many traditional marketers deemed 'unsellable.'"
Each of the properties in this latest auction has a heavily discounted minimum bid, giving buyers the power to name their own price. The properties include:

Eighteen (18) finished single-family residential lots and a ±59.67 acre raw entitled land parcel in Rockford, Illinois, with a low minimum bid of just $599,000, a reduction of nearly 65 percent from the previous listing price.
A single-story 2,618 SF commercial building with basement space in Cambridge, Wisconsin, has a low minimum bid of $99,000, nearly 60 percent less than the previous asking price.
A proposed 79 lot residential subdivision in the northern California town of Clearlake has a minimum bid of $145,000, a discount of nearly 80 percent.
Four resort condominiums, sold individually, in The Lodges at Elkhorn Creek in Big Sky, Montana, with minimum bids as low as $299,000. In addition, there is a future condominium development opportunity on ±5.72 acres of land in the same resort community.
A ±13,365 SF restaurant/bar with banquet facilities in Stoughton, Wisconsin has a minimum bid of $499,000, less than half the previous asking price.
"These low minimum bids are proof that financial institutions recognize the significant decreases in market values and are committed to selling their REO properties quickly, trusting that buyers will jump into the game with both feet and fair prices," said Miller.
As with all of LFC's campaigns, this auction will be held entirely online, removing the need to spend hours in a crowded ballroom and offering an unprecedented level of convenience. Interested buyers can view due diligence materials online by visiting the auction website at LFC.com/949R2. Bids must be submitted by January 13, 2011.
LFC Group of Companies
For more than 30 years, the LFC Group of Companies has successfully auction marketed thousands of commercial, industrial, land and residential properties, with sales in excess of $5 billion, and has been solely conducting online real estate auctions for over six years. With a history of success serving numerous Fortune 500 companies, real estate developers, investors, financial institutions, government agencies and commercial brokerages, the company offers the complete suite of real estate disposition strategies with auction marketing programs for a range of assets, from mortgage notes to real property.
# # #