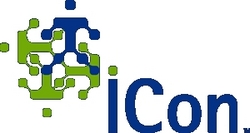 San Mateo, CA (Vocus) November 16, 2010
ICon Professional Services to host webinar on cutting edge independent contractor compliance.
The impending close of the current session of Congress means that many pieces of pending worker classification legislation are scheduled for votes. The Obama Administration, Congress, IRS, Department of Labor and numerous state legislatures and agencies are all passing additional legislation and regulation. The federal government alone is investing hundreds of millions of dollars in enforcement efforts – efforts with an expected return in the billions.
In this webinar, participants will learn how several new pieces of legislation and regulation threaten to impose new, extensive independent contractor reporting requirements along with stronger enforcement efforts which will leave your organization with increased administrative burdens and exposure to devastating tax assessments, fines, penalties and class action lawsuits…
Space is limited, register today
About ICon Professional Services
Founded in 1997, ICon is a national provider of Software as a Service (SaaS) solutions for independent contractor compliance, risk assessment and consulting, contractor invoice management and payroll and benefits management. ICon's compliance professionals have specific domain expertise in the federal and state rules regulating the classification of 1099/independent contractors and assisting clients with related tax filings and compliance reporting. ICon clients have achieved a perfect record of success in tax audits and avoided more than $100M in state and federal penalties by relying on the company's unrivaled ICverify® worker classification solution. For additional information, contact ICon headquarters in Foster City, California, at (888) ICon Yes (888 426-6937), or visit the company's web site at http://www.icontract.com.
###