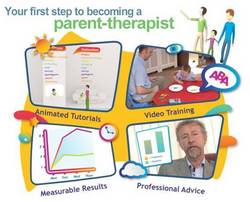 A new one-month (trial) contract and a three-month contract have now been introduced
(PRWEB) November 30, 2010
Globally renowned for responding to parents' needs, Simple Steps reacted immediately to requests for more pricing options. Professor Lester Manley, Chairman of Simple Steps, commented: "We pride ourselves on our relationships with the parents and families who use our products – they asked for this and we are glad to be able to respond quickly."
A new one-month (trial) contract and a three-month contract have now been introduced, the cost of which will be deducted from any license upgrade. Dr Tony Byrne, Director of Simple Steps and Chairman of parent-led Autism Charity, PEAT (Parents' Education as Autism Therapists) said: "We fully understand the harsh economic times families everyone faces and we're glad to be able to offer these new options."
So what is it? Simple Steps created the world's first parent-led, interactive online teaching-tool for autism. Building on the experiences of real families, the product unites the worlds of science, academia, charity, health, and innovation to introduce parents to Applied Behavior Analysis (ABA) – the only scientifically validated treatment for autism.
Widely recognized as a safe and effective treatment, ABA is endorsed by the U.S. Surgeon General and the New York State Department of Health. A much needed boost in support for families, the tool also helps to ease the strain on over-burdened health services. Although not designed to replace a qualified Behavior Analyst, Simple Steps offers parents the chance to embrace the challenge of ABA and create a brighter future for their child.
The interactive web-tool aims to help every child rise to their potential by giving parents affordable access to resources they desperately need. With guidance from ABA experts, real-life footage, dynamic teaching animations, a supportive online community, and much more, members can take their first crucial steps to becoming 'parent-therapists' through e-learning.
###