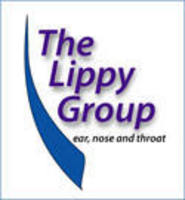 "We decided to create this video series and post it online because one in four of our adult population is actually a candidate to be helped with proper fitting hearing aids,"
Columbus, Ohio (PRWEB) November 23, 2010
Dr. William H. Lippy, one of the foremost expert surgeons in the field of hearing restoration announced that the Lippy Ear Group has posted a set of 5 videos covering a range of issues related to hearing aids.
Dr. Lippy, founder of The Lippy Group for Ear, Nose & Throat located in Warren, Ohio, is an internationally recognized and much sought after expert in stapedectomy surgery and especially revision surgery for treatment of deafness. He is only one of a handful of surgeons in the world who has performed thousands of stapedectomies, a surgery replacing the third tiny bone in the middle ear, the stapes bone, with a prosthesis and a tissue graft to restore hearing.
"We decided to create this video series and post it online because one in four of our adult population is actually a candidate to be helped with proper fitting hearing aids," Dr. Lippy said. "Patients would be surprised how many quality of life issues could actually be addressed if they could improve their hearing. New technology has been responsible for great advances on the cosmetics of hearing aids. This includes the newest hearing aid which is completely invisible when placed deep in the ear canal by a properly trained professional."
John Burkey, the chief audiologist at the Lippy Group has written two books during his past twenty years with the practice. His latest book is Baby Boomers and Hearing Loss: A Guide to Prevention and Care. As Mr. Burkey often explains "The biggest problem with hearing aids is that the majority of people who could benefit never try them."
To view the online videos and for additional information on Dr. Lippy, his practice, partners and audiologists please visit http://www.LippyGroup.com.
For more information on the Lippy Group Hearing Aid Center, please click here.
"We are very pleased to once again be able to partner with Dr. Lippy by filming this new video mini series all about hearing aids for his online library," said Dave Weissman, owner of DKW Multimedia in Columbus, Ohio. "The videos highlight the career work Dr. Lippy has performed in his practice and now covers questions that people have about hearing aids."
"With thousands of people representing over 70 different countries visiting Dr. Lippy's website and online video library each month, we know the impact these videos have on a worldwide basis," said his son and executive producer David W. Lippy. "My father and his entire staff has spent years helping others and this is another example of Dad doing everything he can to share the wisdom and knowledge of the collective practice."
Dr. Lippy created "The Lippy Stapes Prosthesis", and many instruments used in stapedectomy surgery, and has published over 65 peer-review papers and a 6 book chapters over the course of his career. His efforts in educating otologists and audiologists are internationally recognized. Dr. Lippy also teaches and performs ear surgery abroad and is a past president of the Otosclerosis Study Group.
In 2008 Dr. Lippy received the award of Merit from the American Otologic Society that was founded in 1868. Only one award is presented each year. In 1992 he started Jump Start America to promote the buying of cars made by American workers in the United States. As a result of the campaign, the American share of the car market increased for the first time in 30 years.
# # #