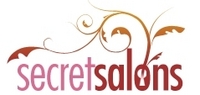 (PRWEB) November 17, 2010
Secret Salons contains the best salons and spas in the UK, helping customers find the perfect beauty treatment at a salon of their choice. The site provides users with the latest reviews on salons and spas, written by members of the public who have experienced the treatments first hand, making them trustworthy and helpful.
The beauty is in the simplicity. If, for example, a visitor to the website in Leeds is looking for the perfect spa to spend a relaxing few hours in, Secret Salons' search tool can help locate the perfect spa Leeds to relax in.
The site is designed to make those spa and salons decisions much easier. Users can browse by location, for example hairdressers Leeds, to navigate to their ideal treatment, or search for an exact treatment in a particular location – Leeds Massage – whichever way the website will return a list of relevant salons in the area.
The latest Secret Salons statistics reveal users in Leeds are predominantly searching for "Leeds salons" and "male waxing in Leeds", whilst our top five popular massage treatment searches in Leeds are Thai massage (by an impressive 50%), Chinese massage (22%), Shiatsu massage (10%), massage for men (10%) and massage in spa (8%) (please see figure 1).
Secret Salons users in London are searching for the terms "London salons", "Thai massage" and "Chinese massage", whilst our top five massage treatment searches in the UK are Thai massage (30%), body massage (25%), Swedish massage (22%), Chinese massage (13%) and men massage (10%) (please see figure 2).
Secret Salons is currently running a promotion, sign up for just £1 for a Silver membership for one month (this offer lasts until the 30/11/2010) and get:

Stand out in the search results and enrich your salon listing with your own pictures
Reach more users with postcode sponsorship - guaranteed top 3 listing for your specific postcode
EXCLUSIVE OFFER
Buy a Secret Salons sponsored listing today for just £1... Only two weeks left!
# # #