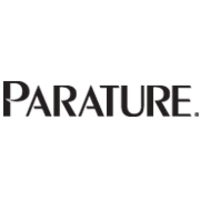 Vienna, VA (Vocus) November 16, 2010
Parature, a global leader in Web-based customer service software, announced today a free webinar, presented by author Barry Moltz, offering organizations in every industry the opportunity to gain valuable insight into social media tactics that can increase revenue and improve customer retention. The webinar entitled "Delivering Customer Service in a Social Media World" will be held on Thursday, November 18, 2010 at 2:00pm EST. To register for the webinar, please visit http://www.parature.com/webinars.
For a long time, a company's commitment to outstanding customer service began – and ended – in its mission statement. This is all changing in a 24/7 connected world. Customers are taking to social media channels, such as Facebook, Twitter and blogs, every day to recommend brands, provide usage tips, share content, and praise or criticize customer service; all affecting the perception of your brand. These conversations – whether stellar or abysmal – are taking place where they can be 'heard.'
Attendees of Parature's Webinar "Delivering Customer Service in a Social Media World" will discover:
1. Why – when the world is your competition – is customer service your only sustainable competitive advantage?
2. Why you need to personalize the customer experience or get left behind.
3. Why, with social media, customer service is the new marketing.
4. How to bust the 20 myths of customer service that hold your company back.
5. How to develop a formula to determine the economic value each customer contributes.
6. How to develop a two-way customizable customer service manifesto.
7. How to develop action plans for CEOs, line managers, and customer service reps.
8. How to get your best customers to stay and the harmful ones to leave.
The webinar presenter has founded and run small businesses with a great deal of success and failure for more than 20 years. He gets business owners growing again by unlocking their long forgotten potential. With decades of entrepreneurial experience in his own business ventures as well as consulting countless other entrepreneurs, Barry has discovered the formula to get stuck business owners out of their funk and marching forward. Barry applies simple, strategic steps to facilitate change and get's businesses growing again. Barry's first book, "You Need to Be A Little Crazy: The Truth about Starting and Growing Your Business" describes the ups and downs and emotional trials of running a business. His second book, "Bounce! Failure, Resiliency and the Confidence to Achieve Your Next Great Success" shows what it takes to comeback and develop true business confidence. His third book, "BAM! Delivering Customer Service in a Self-Service World" shows how customer service is the new marketing.
Parature enables any organization to fundamentally change the way they support their customers through its Software-as-a-Service (SaaS) delivery and integrated, intuitive design that empowers organizations to better and more efficiently serve, support, engage with and retain customers in today's Web world. Parature Customer Service™ software integrates a customer portal, rich knowledgebase, ticketing, and a host of other modules in one dynamic, tightly unified system that allows organizations to effectively manage all of their support needs. Parature software increases efficiency across entire organizations, improving processes among customer support, operations, development and sales.
Parature, Inc.
Parature enables organizations to better serve, support, engage with and retain their customers via the Web. Industry-leading, Web-based Parature Customer Service™ software provides customer service organizations with a comprehensive, multi-channel way to meet the growing expectations of their customers. With more than 10 years experience, Parature serves organizations in a wide variety of industries worldwide and helps support nearly 20 million end users. Parature is among Inc. Magazine's Top 100 Fastest Growing Private Software Companies and is the recipient of numerous product, technology, and leadership awards. Today, the Parature name is synonymous with innovation and value in Web-based customer service software, strategies and best practices. Parature is headquartered in Vienna, Virginia with offices in San Francisco and the U.K. For more information, visit http://www.parature.com or follow @parature on Twitter.
###