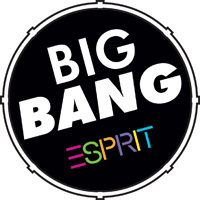 Maggie Gyllenhall said: Protecting children's rights is a universal responsibility that requires global commitment from us all. It's a privilege for Peter and myself to join hands with Esprit and promote the remarkable work of SOS Children's Villages
(PRWEB) November 16, 2010
Mass Movement, the UK's most sought after and successful live event production company is deeply proud to have conceived the Big Bang Global Campaign for lifestyle brand Esprit. This unique concept of Esprit's Big Bang Day was a global call to action to celebrate the opening of the SOS Children's Village in Alibaug – giving 140 orphaned children a bright and safe future.
Social and charitable commitment is part of Esprit's brand philosophy and their focus has been to help children and teenagers in need and thus they have had a long term partnership with the SOS Children's Villages. In 2010 this partnership reached a new level: in financing a complete SOS Children's Village in Alibaug, India.
Selected Esprit stores across the globe housed a Superdrum on which customers were invited to 'make their bang count' from 5-13 November. In all other stores Esprit customers could pick up a free red Big Bang drumstick directing them online to a virtual super drum at http://www.esprit.com/bigbang to make their bang count! The target was to reach 3 million bangs, at which point Esprit pledged to donate a further 500,000 Euros to the SOS Children's Village in Alibaug.
Oscar nominated Hollywood actress Maggie Gyllenhaal and her husband Peter Saarsgard were appointed the Global Ambassadors for this remarkable project and were honored to be in attendance at the Opening Ceremony to raise awareness for the SOS Children's Village Organisation and the good works it does for these hugely needy children.
Maggie Gyllenhall said: "Despite the dynamic economic advances India has enjoyed in recent times, it may be hard to accept that India has the largest population of street children in the world with at least 18 million children living or working on the streets of urban India. There are approximately 250,000 in Mumbai alone. The street kids in Mumbai and elsewhere in the world are denied the right to a family and the right to grow up with love and security. Protecting children's rights is a universal responsibility that requires global commitment from us all. It's a privilege for Peter and myself to join hands with Esprit and promote the remarkable work of SOS Children's Villages, which for the past sixty years has continued to provide children worldwide; love, security and a nurturing environment that only a family can provide."
November 13 saw huge Big Bang Day celebrations in 11 Esprit flagship stores in 11 cities - . London, Paris, Brussels, Berlin, Amsterdam, New York, Melbourne, Kuala Lumpur, Beijing and Hong Kong played host and celebrated Big Bang Day in style, along with tens of thousands of Esprit customers. Celebrity Ambassadors for the Big Bang campaign visited the stores to make 'their bang count' by banging the in store Superdrum and included famous film stars, TV personalities, models, athletes and musicians - Whitney Port, Shilpa Shetty, Sigrid Thornton, Hanna Verboom, Marina Diamondis, Belinda Chee, Jennifer Tse, Marie Nasemann, Aissa Maiga, Elodie Quedraogo and Zhang Jingchu – were greeted by the excited crowds.
BIG BANG DAY was a massive global success and the key message to 'make your bang count' was heavily supported by media across the globe. Big Bang branded rickshaws, trams, buses, moving billboards were seen for 2 weeks on the streets of the 11 Cities in the lead up to Big Bang Day and radio ads on every major radio station conveyed the message to the wider audience.
Each of the 11 nominated Big Bang city streets buzzed with excitement on Big Bang Day and a real global party was enjoyed by all who witnessed it. 110 Big Bang Drummers were on hand to entertain the customers and their remarkable drumming performances were enjoyed by tens of thousands of people across the globe who came in to the Esprit stores to 'make their bang count' on the in store 'Superdrum' and to be a part of this global noise and call to action. Thousands of others, logged on to http://www.esprit.com/bigbang to make their bang count online.
Mass Movement are delighted to announce that a staggering 4 million people across the globe made their bang count for the SOS Children's Village, Alibaug, India and so Esprit will be generously donating their further pledge of 500,000 euros for this remarkable and worthy project.
For further information visit http://www.massmovement.uk.com or email us at info(at)massmovement(dot)uk(dot)com
###