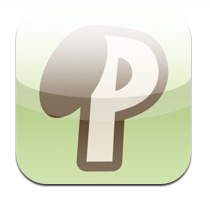 This is such a fun game to play, for kids and adults alike. We are thrilled that aiAnimals Puppy Puzzler will help promote pet adoption
Los Angeles, CA (PRWEB) November 18, 2010
aiAnimals, combines the Japanese word for love "ai" and the English word "animals", to describe those who will like the game the most -- people who love animals. The aiAnimals Puppy Puzzler, a puzzle game app for the iPhone, provides the familiar match-3 play in a competitive mode against the computer in three different levels of difficulty -- easy, medium, and hard. To stand out from the field, Puppy Puzzler not only has the traditional puzzle mode for a quick game, but also an extended version that allows players to unlock pictures of puppies.
The aiAnimals Puppy Puzzler app was designed by Crunchy Pixel Studios, a virtual studio founded in 2008. "We believe that every niche market contains interesting ideas deserving attention and support and passionate fans who deserve products they can embrace," says Chad Kime, one of the founders of Crunchy Pixel Studios. Kime explains, "As the many game companies craft epic games with titanic budgets, little game companies must make right-sized games into great games for specific niche markets. We think pet adoption is an important niche market and an even more important cause to support."
Kime's middle daughter, an avid animal lover, was the inspiration for aiAnimals Puppy Puzzler and encouraged giving back. Crunchy Pixels Studios is generously donating 50% of aiAnimals Puppy Puzzler revenue to Adopt-a-Pet.com, North America's largest non-profit homeless pet adoption website, to support them in their mission of helping to find a happy home for every homeless pet. Adopt-a-Pet.com, which displays 155,000 pets for adoption at over 9,200 animal shelters across North America is sponsored by Purina and Bayer Animal Health.
"This is such a fun game to play, for kids and adults alike. We are thrilled that aiAnimals Puppy Puzzler will help promote pet adoption and let more people know about our free service, so that in turn we can help more pets end up in happy homes," says Adopt-a-Pet.com President and co-founder, David Meyer.
The aiAnimals Puppy Puzzler http://itunes.apple.com/us/app/aianimals-puppy-puzzler-1/id386525987?mt=8 app can be downloaded from the iTunes App Store. Players of aiAnimals- Puppy Puzzler will enjoy the puppy themed graphics, the cute rewards of the puppy pictures and the satisfaction of knowing they supported a good cause!
About Adopt-a-Pet.com:
Adopt-a-Pet.com (formerly 1-800-Save-A-Pet.com) is North America's largest non-profit pet adoption website, helping over 9,200 animal shelters, humane societies, SPCAs, pet rescue groups, and pet adoption agencies advertise their homeless pets to adopters for free. Adopt-a-Pet.com displays photos and descriptions of adoptable pets to over 1.5 million people seeking to adopt a pet each month, and is funded by the passionate pet lovers at Purina and Bayer Animal Health. Aside from being able to adopt a dog or adopt a cat, Adopt-a-Pet.com visitors can also adopt a rabbit, horse, bird, reptile, amphibian, fish, farm-type animals and other small pets.
# # #