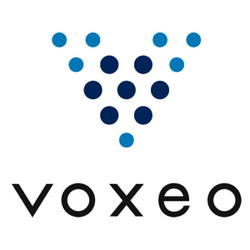 Through WebForPhone we have gained a great set of technical people with deep knowledge in delivering speech solutions.
Orlando, FL (PRWEB) November 17, 2010
Voxeo Corporation, the leader in Unlocked Communications™, today announced it has acquired NetXentry, LLC, and its WebForPhone application hosting service. WebForPhone staff have joined Voxeo and WebForPhone customers are now covered by Voxeo's industry-leading technology and customer support. Terms of the deal were not disclosed.
NetXentry launched its WebForPhone service in 2001. With a focus on providing advanced speech application hosting, WebForPhone delivers comprehensive self-service solutions for customers in the financial, retail, and healthcare industries.
Voxeo is now providing 24-hour-a-day support to all WebForPhone customers and applications with no immediate changes. Over time Voxeo will work with customers to migrate their applications to Voxeo's VoiceObjects On-Demand platform where they can receive the benefits of multi-channel Unified Self-Service™, deep real-time analytics and interactions with business intelligence systems. WebForPhone customers will be able to expand their interaction beyond voice to also include text messaging (SMS), instant messaging, mobile web and social networks such as Twitter. They will be able to access over 60 real-time reports and connect the report data into leading business intelligence systems including IBM Cognos, Oracle, SAP BusinessObjects and MicroStrategy. Their applications will reside on Voxeo's global infrastructure that is optimized for real-time communications and provides the industry's only 100% Uptime Service Level Agreement.
"Through WebForPhone we have gained a great set of technical people with deep knowledge in delivering speech solutions," said John Amein, Senior Vice President, Mergers & Acquisitions, of Voxeo. "We look forward to their contributions as we continue to develop the world's leading platform for communications applications. WebForPhone marks Voxeo's 10th acquisition over the past four years and we are pleased to welcome both WebForPhone staff and customers to the Voxeo family."
WebForPhone will also help support all of Voxeo's existing customers in the greater Philidelphia market. More information about the WebForPhone acquisition can be found at: http://www.voxeo.com/webforphonefaq
About Voxeo
Voxeo unlocks communications. We loathe the locks that make voice, SMS, instant messaging, Twitter, web chat, and mobile web unified communication and self-service applications difficult to create, manage, analyze, optimize and afford. Every day we work to unlock the neglected value of these communications solutions with open standards, disruptive innovation and a passion for problem solving-- fuelled by a company-wide obsession with customer success. We do so for more than 200,000 developers, 45,000 companies and half of the Fortune 100 from our headquarters in Orlando, Beijing, Cologne, and London. Visit us or join our conversations on the web at http://www.voxeo.com, blogs.voxeo.com, or twitter.com/voxeo.
Media Contacts:
Voxeo
Dan York
dyork(at)voxeo(dot)com
Phone: +1-407-455-5859
###