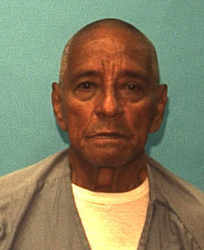 We will continue to fight to uncover the systemic wrongs committed against these children by the very organizations entrusted with their care.
West Palm Beach, FL (PRWEB) November 19, 2010
This week in an Indian River County courtroom, Steinger, Iscoe & Greene attorney Neil Anthony fought and won the hearing to continue the investigation and discovery of the confirmed and police documented molestation of three innocent children at the Village Green Head Start Center and Preschool (CASE NO. 562010CA000890AXXXHC). In light of the Sunday, November 14, 2010 Palm Beach Post front page headline, "Loophole puts children at risk: Sex offender, other felons ran camps for homeless kids Operators rake in tax money, no background checks required," this case encompasses three families' intimate accounts of the lifelong emotional damage and trauma to the child victims and parents, who thought they were doing the best for their children through the Head Start program. This case is a matter of responsibility not only of the confessed and convicted sex offender, but moreover the federal and state funded agencies who placed, accepted and left him unsupervised with preschoolers in the Head Start Center.
The three preschoolers, ages 4, 4, and 5 years old at the time of the serial molestations, and their families are all clients of Steinger, Iscoe & Greene. In response to the crimes committed to these innocent children, Steinger, Iscoe & Greene has filed claims against not only the molester himself, who confessed and was convicted of the sex crimes, Aureliano Garcia-Campo (May 2009), but also the tax-payer funded organizations that both run the Village Green Head Start Center, as well as the agency who sent Garcia-Campo to the Head Start Center and Preschool as part of their Foster Grandparent volunteer program.
The Village Green Head Start Center is managed and run by The Agricultural and Labor Program, Inc. (ALPI). This federal and state funded organization utilizes tax-payers dollars to provide preschool and after school care for families who could not otherwise afford it. As documented in the case records, over the Fall and Winter of 2007 a classroom of young children at the Head Start Center in Port St. Lucie, Florida were molested and sexually abused. Though administrators and teachers at the school denied one of the mother's claims that her child had been inappropriately touched, detectives and the Department of Children and Families and Child Protection Team all verified that each of the children had in fact been sexually abused and molested. Garcia-Campo made a confession to authorities and was convicted for the serial molestations as documented in court records. In conjunction with the breakdown in supervision by the Village Green Head Start Center, the Area Agency on Aging for Palm Beach/Treasure Coast, Inc. was the party who had Garcia-Campo as an active member in their Foster Grandparent program and offered him a volunteer position at the Head Start Center.
At the hearing in the Circuit Court of the 19th Judicial Circuit, the Area Agency on Aging for Palm Beach/Treasure Coast, Inc. was denied their request to stay the case which would have, in effect, frozen all legal and investigative proceedings toward the pursuit of justice in this tragic case. Of the case and this morning's victory, Steinger, Iscoe & Greene attorney Neil Anthony states, "We will continue to fight to uncover the systemic wrongs committed against these children by the very organizations entrusted with their care."
###