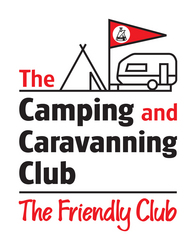 So pack your bags, set up your unit and prepare yourself for a Greek adventure.
(PRWeb UK) November 18, 2010
Walk in the footsteps of the gods and explore the ancient Greek world on an escorted tour of Greece and Corfu with The Camping and Caravanning Club's Worldwide Travel Service, Carefree.
The 36-day tour departs on September 5, 2011 and travels around some of the most spectacular Greek archaeological sites before returning on October 10.
En route, campers will have the opportunity to explore the historic Mount Olympia and the mighty Temple Zeus.
Other tour highlights include the Acropolis, the spectacular port of Piraeus and the area of Plaka in Athens plus five sun-drenched days on the beautiful island of Corfu.
Richard Grimsdale, the Club's Travel Services Director, said: "Carefree offers some fantastic deals on summer escorted holidays and our Greek tour is the perfect example.
"Our Club Tour escorts, David and June Columbine, have a fantastic knowledge of this historical area providing campers with the perfect opportunity to explore and learn.
"We customise every holiday to meet our members' needs from booking ferries, campsites and insurance to a fully inclusive holiday at the best possible price.
"So pack your bags, set up your unit and prepare yourself for a Greek adventure."
The trip costs £3,500 which is based on two people sharing a motorhome or caravan. All ferry crossings are included in the price.
More information can be found in the new Carefree Summer Camping 2011 brochure which will be distributed in December 2010 to Club members who have booked a Carefree holiday in the last three years.
For further information telephone: 0845 130 7701 or visit: http://www.campingandcaravanningclub.co.uk/travelabroad to download a full tour itinerary.
For further media information or images, please contact:
Jon Dale, 024 7647 5204 jon(dot)dale(at)thefriendlyclub(dot)co(dot)uk
Kim Blythe, 024 7647 5224 kim(dot)blythe(at)thefriendlyclub(dot)co(dot)uk
Editorial Notes:
1. The Camping and Caravanning Club is 109-years-old and is the largest and oldest Club in the world for all forms of camping. It has 110 award-winning sites throughout the UK and, through a partnership with the Forestry Commission, Forest Holidays now runs a further 20 Camping and Caravanning Touring Sites and six Cabin Sites.
2. http://www.newtocamping.co.uk was launched on Monday, May 18, 2009 and incorporates all forms of outdoor holidays.
3. National awards include:

Practical Motorhome 2010 Top 50 Sites Regional Winner – Hereford Club Site
Caravan/Motor Caravan 2010 Top 101 Sites Winner – Sandringham Club Site
AA Campsite of the Year Heart of England 2010 – Teversal Club Site
Loo of the Year 2010 - Family Friendly Facilities Overall Trophy Winner
Loo of the Year 2010 - Individual Category National Award Winner (England)
Loo of the Year 2010 - Family Friendly National Award Winner (England)
Loo of the Year 2010 - Individual Attendant Team National Award Winner (Glencoe Club Site – Scotland)
Loo of the Year 2010 - 'Champions League' – Standards of Excellence
Loo of the Year 2010 - National Category Award Winner (Holiday Parks) – Teversal Club Site (England)
Loo of the Year 2010 - National Category Award Winner (Holiday Parks) – Dunbar Club Site (Scotland)
British Toilet Association's Best Dressed Public Toilet 2009 – Hereford Club Site
CCC Best Certificated Site 2009 – Hill Farm CS, Derbyshire
David Bellamy Conservation Award 2009 – Verwood Club Site (Gold)
David Bellamy Conservation Award 2009 – Inverewe Gardens Club Site (Gold)
David Bellamy Conservation Award 2009 – Horsley Club Site (Silver)
David Bellamy Conservation Award 2009 – Delamont Country Park (Silver)
Which Motorcaravan Site of the Year Runner-Up – Little Trethvas Farm CS
Practical Caravan 2009 Top 100 Parks Regional Winner (Scotland) – Lauder Club Site
Practical Caravan 2009 Top 100 Parks Regional Winner (north-east) – Bellingham Club Site
MMM 2009 Camping & Caravanning Site of the Year – Thetford Forest Club Site
###