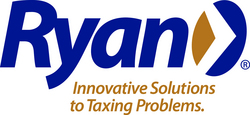 Todd Behrend is one of the most recognized names in the areas of income tax and transfer pricing, and his wealth of international experience will provide tremendous value for our global clients
(Vocus) November 17, 2010
Ryan, the leading tax services firm in North America, with the largest transaction tax practice in the United States and Canada, today announced that Mr. Todd E. Behrend has joined the management team as Principal to lead the Firm's new International Income Tax practice. Mr. Behrend will be based in the Atlanta, Georgia office.
Prior to joining Ryan, Mr. Behrend served as international tax partner for a national accounting firm, with more than 22 years of experience supporting major U.S. and foreign-based multinational companies. He has in-depth expertise in all areas of income tax, transfer pricing, global restructuring, and international mergers and acquisitions, with a focus on tax issues related to international investment throughout Europe, China, Japan, and Asia.
Mr. Behrend has achieved industry recognition as a strategic thought leader and is a frequent speaker at various international tax seminars throughout the world. He is the current President of the Atlanta Chapter of the International Fiscal Association (IFA), a member of the IFA USA Advisory Council, and a Certified Public Accountant (CPA) in California and Georgia. Mr. Behrend has a Bachelor of Science degree in Managerial Economics from the University of California at Davis.
"Todd Behrend is one of the most recognized names in the areas of income tax and transfer pricing, and his wealth of international experience will provide tremendous value for our global clients," said G. Brint Ryan, CEO and Managing Principal of Ryan. "His innovative approach and superior leadership will drive the high-velocity growth of our newly launched International Income Tax practice."
"Ryan's exceptionally talented professionals, unparalleled growth trajectory, and focus on quality client service are second to none in our industry," said Mr. Behrend. "I am honored to join the leadership team and look forward to supporting Ryan's portfolio of premier multinational companies."
About Ryan
Ryan is the leading tax services firm in North America, with the largest transaction tax practice in the United States and Canada. Headquartered in Dallas, Texas, the Firm provides a comprehensive range of state, local, federal, and international tax advisory and consulting services on a multi-jurisdictional basis, including audit defense, tax recovery, credits and incentives, tax process improvement and automation, tax appeals, and strategic planning. With a multi-disciplinary team of more than 900 professionals and associates, Ryan serves many of the world's most prominent Fortune 1000 companies.
# # #