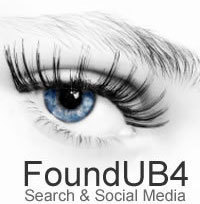 We don't have a choice on whether we DO social media, the question is how will we DO it
(PRWeb UK) November 18, 2010
With more companies of all sizes entering the social media arena, it's becoming more important to interact with both existing and potential customers online, and by using a social media consultant with proven knowledge and experience in managing social media campaigns across a number of verticals it is possible to achieve an active and successful social media campaign.
The reason why social media marketing is such an important part of any online marketing strategy is simply because companies now need to find customers rather than waiting for customers to find them. Although being on the first page of Google, Yahoo & Bing and SEO still remain an important part of any online marketing strategy it is also important to remember that:

50% of the mobile internet traffic in the UK is for Facebook.
25% of search results for the world's top 20 largest brands are links to user-generated content including blogs, articles and message forums.
34% of bloggers post opinions about products and brands. The question is, do you like what they are saying… about your brand?
78% of people trust recommendations from peers, while only 14% trust advertisements.
60 million status updates happen on Facebook daily!
We no longer search for the news, the news finds us, and we will no longer search for products or service, they will find us via Social Media
The core to any social media campaign is: Listen first, sell second.
The ROI of social media is: - Your business will still exist in 5 years!
Because of statistics like the ones above being published by independent bodies such as Nilson, companies want to enter the social media spectrum but seem reluctant to spend thousands a month to setup social media campaigns with marketing agencies.
Marketing managers still want to be in control, which is why the requirement to contact a social media consultant is on the increase, as social media consultancy can often be more transparent as the work is being done by an individual who is monitoring the whole campaign rather than a team of people focusing on specific areas of the internet, because of this the social media campaign can work well within any existing company marketing strategy.
FoundUB4 social media consultant has identified these requirements, and since the launch in September 2010, has setup, and managed a number of social media campaigns that are already achieving a positive impact within the online community of where the clients audience frequent and increasing brand presence through a number of social networking channels.
# # #