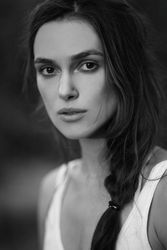 I know there is presently no cure or treatment for SMA. Research is the only hope for these children and their families
(PRWEB) November 21, 2010
Keira Knightley and David Morrissey have become Patrons of the SMA Trust, the UK charity funding research into Spinal Muscular Atrophy (SMA). SMA is a genetic disease which is responsible for taking more lives of babies, toddlers and children than any other inherited condition.
Both Keira and David know families affected by this devastating condition and have chosen to become Patrons of the charity to help draw attention to the disease. The SMA Trust is the only UK charity solely dedicated to funding research into SMA. Keira has said of her recent decision to become a Patron, "I know there is presently no cure or treatment for SMA. Many babies with a certain type of this disease will not live to see their second birthday. Research is the only hope for these families."
Researchers found the gene for the disease in 1990 and since then effective treatment has become tantalizingly close. More money is now needed to build the momentum of existing research to develop effective treatments. Both Patrons will be working closely with the charity to launch a new fundraising campaign, called Momentum, in 2011 to raise £2million. David Morrissey has said of this campaign, "This cruel disease has the effect of trapping normal, lively children in progressively limiting bodies. More money for more research is the only way of helping these children".
SMA is a muscle wasting disease that affects thousands of people in the UK. 1 in every 40 people is a carrier of the defective gene that causes the condition. Up to 50% of the most severely diagnosed cases result in death by the age of two. The SMA Trust was set up as a charity in 2003 to fund research into a cure.
For further information please contact Lucy Blyth, General Manager, The SMA Trust,
email: info(at)smatrust(dot)org, tel: 07794 012344
http://www.smatrust.org
Notes for Editors
Background Information:
Spinal Muscular Atrophy (SMA) is a devastating, often fatal, muscular wasting condition that affects thousands of people in the UK, of all ages, race and background. 1 in 40 of us carries the gene that causes SMA (around 1.5 million people in the UK). The prevalence of SMA is second only to cystic fibrosis.
There are three types of SMA that affect children:
1. Type I is the most common form and is the severest type. Onset typically occurs before 6 months of age. Weakness is severe and manifests in difficulties moving, eating, swallowing and breathing.
2. Type II is less severe. Onset typically occurs between 6 and 18 months of age. These children are able to sit at some point in their lives but never achieve the ability to walk. The most significant weaknesses are manifest in their proximal muscles. Respiratory health is a concern and should be monitored to avoid dangerous respiratory failure and chest infections.
3. Type III is the mildest of the three types. Babies appear normal at birth, and diagnosis is generally made when they are over the age of two. Children with Type III range from those able to take a few steps to those who can ambulate throughout their home and community. As some children grow, their larger bodies and heavier weight make walking and other activities more difficult. A child may require a wheelchair to navigate their environment.
Spinal muscular atrophy is caused by the lack of a protein called 'survival of motor neuron 1' (SMN). This protein is essential for the survival of the motor neurons - the nerves which control the movement of muscles. People lack SMN protein if they have two faulty copies of the SMN1 gene, which contains the instructions for its production.

Without motor neurons, muscles cannot be controlled and wither away
Progressive loss of motor neurons in the spinal cord causes muscle atrophy
Muscular atrophy of the trunk can lead to skeletal deformities. Muscular atrophy of the breathing muscles can lead to fatal respiratory problems. Muscular atrophy of the swallowing muscles can lead to difficulties eating and swallowing.
The SMA Trust, founded in 2003, funds research into SMA in UK, Europe and the United States. The charity ensures that funds raised are used to support the most successful and progressive centres of research into the disease. It is a founding member of SMA Europe, an umbrella organization that chooses, funds and monitors research projects all over the world.
# # #