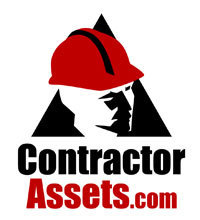 "Our overall goal is simple; we want to be the go to site for the construction industry in our specialties," explains Doug Wattenburger, "We will accomplish this by offering a superior product at little to no cost to the contractor."
Seattle, WA (PRWEB) November 19, 2010
ContractorAssets.com concentrates on four key areas in the construction industry; construction equipment, building materials, construction jobs and project opportunity. Their goal is to provide advertising and marketing for contractors in relation to these four key areas with little to no out of pocket cost. Currently ContractorAssets.com provides free listings for all project opportunities and construction Jobs. Their short term objective is to make all listings free; they are currently working with several industry organizations and advertisers to accomplish that task.
"Our overall goal is simple; we want to be the go to site for the construction industry in our specialties," explains Doug Wattenburger, ContractorAssets.com project manager. "We will accomplish this by offering a superior product at little to no cost to the contractor."
Understanding the specialties of Contractorassets.com is simple. The construction equipment category allows contractors to advertise and search surplus construction equipment and tools. Building materials offers contractors to list or locate excess or reclaimed building materials. Construction jobs are an outlet for construction companies to list employment opportunities. Project opportunities bring about new business partners through project awareness.
"We are excited for construction professionals to register and participate, we have already made the venue cost effective, but the more participation will allow us to pass additional value back to the contracting community," Wattenburger said. "Our first full marketing campaign begins in December so we encourage contractors to get registered and listed early to take advantage of the upcoming increase in awareness."
The Platform will be marketed through web based advertisement efforts such as Google Adwords, banner ads, direct marketing and traditional print advertisement in construction related publications.
About ContractorAssets.com:
ContractorAsset.com is an entity of ICC Services. ICCS Services specializes in integrating creative communication in web based applications. The project was a collaboration of contracting experience, technical expertise and marketing history. The overriding intent is to harness technology and a new age business model to pass the production saving to our end users; the contracting community.
###