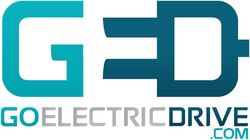 "GoElectricDrive.com is a unique and comprehensive resource for consumers who want to learn more about plug-in electric vehicles, incentives for purchasing vehicles and driving and ownership benefits." -- EDTA President Brian Wynne
Los Angeles, CA (PRWEB) November 18, 2010
The Electric Drive Transportation Association (EDTA) today launched GoElectricDrive.com, a first of its kind information hub to provide consumers with everything they need to know about buying, owning and driving plug-in electric vehicles.
On GoElectricDrive.com, consumers can calculate savings, find incentives, learn about topics ranging from batteries and vehicle charging to environmental benefits, watch informational videos and view some of the new plug-in electric vehicles available or coming soon to auto showrooms in the U.S.
"By fueling vehicles at the grid rather than at the gas pump, Americans can help reduce emissions from internal combustion engines, increase fuel economy and realign our transportation energy needs toward domestic resources," said Ted Craver, chairman and CEO of Edison International and co-chair of the EDTA board of directors. "Customers seeking to purchase plug-in electric vehicles now have access to GoElectricDrive.com, a national forum with comprehensive information about EVs."
EDTA developed GoElectricDrive.com with the support of 62 members, representing auto, battery, charging and utility companies as well as industry and government organizations.
"This unprecedented collaboration allows us to provide consumers reliable, complete and timely information about plug-in electric vehicles," said EDTA President, Brian Wynne. "GoElectricDrive.com is a unique and comprehensive resource for consumers who want to learn more about plug-in electric vehicles, incentives for purchasing vehicles and driving and ownership benefits."
Key features of GoElectricDrive.com include:

Plug-in and Save Calculator—lets consumers see their financial and carbon footprint savings from driving plug-in electric vehicles
Plug-in Locator—allows consumers to find incentives and resources in their local communities, including links to local utilities
Virtual Showroom—provides photos and information of nearly 20 plug-in electric vehicles available or soon to be launched
Q&As and Educational Videos—answers to questions about batteries, charging, driving and environmental benefits of plug-in electric vehicles
With the mass-market launches later this year of General Motors' Chevrolet Volt, an extended range plug-in electric car, and the Nissan Leaf, an all-electric car, and plans by other auto manufacturers to introduce 15 different models of plug-in electric vehicles by 2012, consumers will have a wide selection of clean-energy vehicle choices. Additionally, 20,000 vehicle charging stations are being installed across the nation, creating a network of public charging stations.
About EDTA:
The Electric Drive Transportation Association (EDTA) is the trade association representing battery, plug-in, hybrid and fuel cell electric drive technologies and infrastructure. EDTA conducts public policy advocacy, education, industry networking, and international conferences. EDTA's membership includes automotive and other equipment manufacturers, energy companies, technology developers, component suppliers, and government agencies. For more information about EDTA and its members, visit electricdrive.org.
###