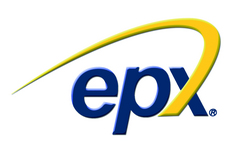 Issuing over one billion tokens is a tremendous milestone for EPX
Wilmington, DE (Vocus) November 17, 2010
Electronic Payment Exchange (EPX), a full-service provider of credit card, debit card, and electronic check processing services, announced today that their payment data tokenization technology has been applied to more than one billion financial transactions since 2001.
EPX deployed the payment industry's first tokenization technology in early 2001 and began offering their patent-pending EPX BuyerWall™ tokenization solution in 2007. EPX's proprietary tokenization technology replaces sensitive payment information with unique IDs, or tokens, which are meaningless to would-be data and identity thieves. Using tokens, rather than actual credit card numbers and other related payment data, merchants substantially reduce the liabilities, costs, and PCI-compliance issues associated with storing unprotected payment data.
"Issuing over one billion tokens is a tremendous milestone for EPX," said EPX Chief Executive Officer Ray Moyer. "We believed in our novel approach to securing payment data, and we never wavered. Competing payment processing organizations touted less-secure alternatives over the past decade, but most are now trying to catch up with EPX by attempting to retrofit disjointed, unproven tokenization products into their offerings."
As a result of EPX's tokenization technology, end-to-end encryption capabilities, hosted payment processing solutions, and competitive pricing model, the number of credit, debit, and ACH transactions processed annually by EPX has been steadily increasing. Merchant organizations ranging from Fortune 500 retailers to top ecommerce merchants and smaller "mom and pop" stores are seeking secure payment processing solutions from EPX.
EPX Chief Security Officer Matt Ornce explains why increasing numbers of merchant organizations are turning to EPX for secure payment processing solutions. "All tokenization solutions are not equal. EPX solutions provide ultimate security because our tokens are not derived from card numbers, and cannot be reverse-engineered to reveal any meaningful data." Ornce also believes that because EPX's payment processing platform has been engineered with inherent tokenization technology, EPX's tokenization solutions are superior to market newcomers who have merely modified their legacy systems by bolting on disparate tokenization modules.
About Electronic Payment Exchange
Founded in 1979, Electronic Payment Exchange is the global, industry-leading provider of fully integrated, end-to-end payment solutions for merchants across all distribution channels. EPX offers a full range of tokenization-based payment processing services for leading merchants, retailers, etailers, and banks in the United States, Canada, Europe, Latin America, and the Caribbean.
EPX is a participating organization of the Payment Card Industry Security Standards Council. EPX is PCI v1.2 compliant, a VISA USA Cardholder Information Security Program (CISP) Compliant Service Provider, and a MasterCard Site Data Protection (SDP) Compliant Service Provider.
For more information about EPX, visit http://www.epx.com or contact EPX at 302-288-0600.
Contact:
Steven M. Kendus, Marketing Director
Electronic Payment Exchange
302.288.0600
skendus(at)epx(dot)com
###