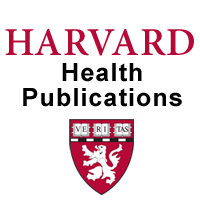 Boston, MA (Vocus) November 17, 2010
The November 2010 issue of the Harvard Health Letter describes some of the highest-rated and most widely used health apps for common health problems.
Tap and Track is an all-in-one app for diet and exercise. Users enter what they eat, their physical activity, their actual weight, and their target weight. The app then computes nutritional intake. Each time a user enters a snack or plugs in a workout, he or she will receive a nutritional tally as well as the number of calories left for the day. The $3.99 app can generate graphs and spreadsheets tracking progress, which can be e-mailed to each user.
Glucose buddy tracks glucose readings entered four times a day, as well as food consumed, exercise, and medication. Users can set reminder alarms to take glucose readings.
HeartWise lets users enter their blood pressure readings, along with pulse and weight. The app calculates average arterial pressure and generates graphs showing fluctuations over time.
Sleep Cycle Alarm Clock finds the best time during a chosen 30-minute period to wake its users. A user places his or her phone on a corner of the mattress, secured under a contour sheet, where it "observes" the user for a few nights. Using its built-in motion sensor, the phone gets to know a user's sleep patterns well enough to find the best moment to set off the alarm.
Pocket First Aid & CPR, from the American Heart Association, offers detailed instructions for assisting accident victims and those who fall ill, including video instructions for performing procedures like CPR or using a cardiac defibrillator. Some of the instructions are too lengthy and intricate to be first used during a crisis, so users will need to familiarize themselves with the content first.
Also in this issue:
Nonsurgical treatment for ACL tears in the knee
Attitudes about opioid overdoses
Statins and the heart muscle
Omega 3s and overfishing
The Harvard Health Letter is available from Harvard Health Publications (http://www.health.harvard.edu), the publishing division of Harvard Medical School, for $29 per year. Subscribe at http://www.health.harvard.edu/health or by calling 877-649-9457 (toll-free).
###