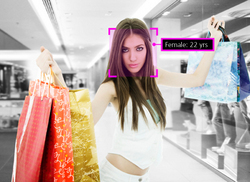 "As a market leader in the development of real time retail analytics, we pride ourselves on our ability to provide our customers with accurate insights they can rely on" - Michael MacMillan - Managing Director, Vizualize
(PRWEB) November 19, 2010
Vizualize Limited has been selected as one of the top 100 up and coming technology companies in Asia, evaluated based on quantitative and qualitative criteria, including financial performance, technology innovation, management quality, strategy, and market penetration. This assessment of potential is complemented by a review of the track record and standing of startups relative to their sector peers, allowing Red Herring to see past the "buzz" and make the list a valuable instrument of discovery and advocacy for the most promising new business models in Asia.
Red Herring's Top 100 Asia has become a mark of distinction for identifying promising new companies and entrepreneurs. Red Herring was among the first to recognize that companies such as Facebook, Twitter, Google, Yahoo, Skype, Salesforce.com, YouTube, and eBay would change the way we live and work.
"Choosing the companies with the strongest potential was by no means a small feat," said Alex Vieux, publisher and CEO of Red Herring. "After rigorous contemplation and discussion, we narrowed our list down from hundreds of candidates from across Asia to the Top 100 Winners. We believe Vizualize embodies the vision, drive and innovation that define a successful entrepreneurial venture. Vizualize should be proud of its accomplishment, as the competition was very strong."
"As a market leader in the development of real time retail analytics, we pride ourselves on our ability to provide our customers with accurate insights they can rely on, said Michael MacMillan, Managing Director of Vizualize". Mac Chan, Chief Architect and Technology Director added that "we are all very proud to be a recipient of this prestigious award".
About Vizualize
Vizualize's solutions deliver key insight into every element of retail store shopper activity, allowing retailers to make smarter decisions in order to acquire, convert and retain more customers. Its solutions tie together leading-edge sensors, intelligent appliances, software, analytics and reporting solutions to enhance business performance. Managing the retail environment thus becomes a sophisticated approach to tracking and measuring consumer interaction and engagement. The result is higher returns on infrastructure, human resource and marketing investments and improved visitor-to-customer conversion rates for their clients.
Today, Vizualize's customers include 10 world renowned brands for every employee. The company tracks over 1 billion shoppers annually and its solutions are installed in more than 40 countries.
For more information, contact us on +852-2851-3180 and speak with Michael MacMillan or Mac Chan or send an email to sales (at) vizualize (dot) net or visit http://www.vizualize.net.
About Red Herring
Red Herring is a media company whose mission is to cover innovation, technology, financing and entrepreneurial activity. Its journalists, research specialists and newsletter editors investigate on a global basis and report how the world of innovation and entrepreneurship are transforming business and how the business of technology is transforming the world.
For more information on Red Herring, visit http://www.redherring.com
###