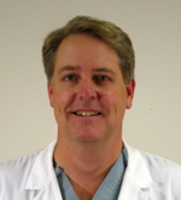 Dr. Easter's research background and surgical expertise, particularly in the cancer field, will be a tremendous asset as Histogen progresses through preclinical, and later clinical, oncology work
San Diego, CA (PRWEB) November 18, 2010
Histogen, Inc., a regenerative medicine company developing solutions based on the products of newborn cells grown under embryonic conditions, today announced the addition of respected surgeon and oncology specialist Dr. David Easter to the Company's Scientific Advisory Board.
Currently a Professor of Clinical Surgery at University of California, San Diego, Dr. Easter is focused on surgical care and education, with special interests in surgical oncology, diseases of the gastrointestinal tract, and laparoscopic surgery. Most recently, Dr. Easter served as Director of the Clinical Oncology Programs for the Rebecca and John Moores Cancer Center, where he organized the Center's clinical and research efforts to provide the finest possible care for cancer patients.
"Dr. Easter's research background and surgical expertise, particularly in the cancer field, will be a tremendous asset as Histogen progresses through preclinical, and later clinical, oncology work," said Emmett Pinney, Histogen's Director of Oncology and Special Projects. "Dr. Easter's guidance will be critical to a shortened path to the clinic, and we are excited to welcome him to our Scientific Advisory Board."
In addition to his work as a professor, researcher and surgeon, Dr. Easter participates in the Graduate Medical Education Committee as the Program Director for General Surgery, the Patient Care Committee, and a number of other groups that influence patient care at UCSD. Dr. Easter was also honored as the first UCSD recipient of the Vice Chancellor's Excellence in Clinical Care award. At UCSD and in national surgical organizations, Dr. Easter is a leader in developing new ways to ensure that medical students and surgical residents receive excellent training in the increasingly complex world of surgery.
In his research at UCSD, Dr. Easter conducts clinical and basic science studies in many areas, including surgery techniques and training, and empathy in doctor-patient communication. One of his recent studies addressed ways for physicians to improve their ability to help cancer patients understand and discuss their fears during a clinic visit.
" Histogen's extracellular matrix has shown compelling results which have not been seen with any other single treatment to date. Not only does it have a positive effect on inducing a controlled cell death in multiple human cancer cell lines, it also targets cancer stem cells," said Dr. Easter. "As a member of Histogen's Scientific Advisory Board, I look forward to contributing to accelerating this unique and exciting potential treatment to the clinic."
About Histogen
Histogen, launched in 2007, seeks to redefine regenerative medicine by developing a series of high value products that do not contain embryonic stem cells or animal components. Through Histogen's proprietary bioreactors that mimic the embryonic environment, newborn cells are encouraged to naturally produce the vital proteins and growth factors from which the Company has developed its rich product portfolio. Histogen has two product families - a proprietary liquid complex of embryonic-like proteins and growth factors, and a human Extracellular Matrix (ECM) material, ExCeltrix. For more information, please visit http://www.histogen.com.
###