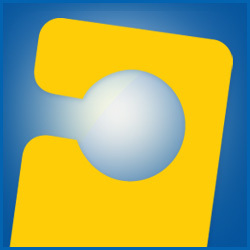 HotelTravel.com is delighted to add Trust International as a key connectivity partner to help us expand our reach into new customer segments and markets. It gives our valued hotel partners new tools to maintain and manage rate parity on HotelTravel.com
(PRWEB) November 19, 2010
HotelTravel.com, a leading global online travel information and hotel reservations website and Trust International, the world's leading CRS providers, have entered a cooperative agreement to offer Trust International's hotel partners access to HotelTravel.com's growing connectivity network.
HotelTravel.com will connect to Trust International via its Trust | IDS connect interface as part of HotelTravel.com's fast expanding distribution strategy. Furthermore, partner hotels will also be able to take advantage of TrustCom, Trust International's commission payment services.
"HotelTravel.com is delighted to add Trust International as a key connectivity partner to help us expand our reach into new customer segments and markets," said HotelTravel.com Chief Information Officer Olivier Dombey. "More importantly, it gives our valued hotel partners new tools to maintain and manage rate parity on HotelTravel.com."
"We are very optimistic about 2011 and truly believe it will be a year of great growth for HotelTravel.com, both in terms of new product features and increased user traffic to our site. All of which are sure to benefit our hotel partners as HotelTravel.com continues to expand our distribution options," Mr. Dombey added.
Richard Wiegmann, Managing Director, Trust International, stated, "The online hotel market is a key growth area for our international hotel partners. The Trust | IDS direct connect strategy allows the hotels to be directly connected to the most important online channels worldwide. The interface between HotelTravel.com and the yourVoyager CRS allows our partner hotels to efficiently and seamlessly provide the most-up-to-date information and rates for guests throughout their entire booking and travel experience. Our expertise is in providing advanced customer-focused products, services and support for innovative, fast growing companies like HotelTravel.com that share our passion for best practices and a commitment to customer service excellence."
About HotelTravel.com
HotelTravel.com provides the inside track for the best value online hotel deals. Its brand statement - Real People | Real Service | Real Choice - is the keystone of the company's customer centric business culture and its core value. HotelTravel.com has set the global standard for worldwide hotel bookings since 1999, constantly updating its multi-lingual website published in eight languages: English, Chinese, Japanese, French, German, Spanish, Italian, and Korean. Its 24-hour service centre is staffed by highly trained professional native speakers in each language, guaranteeing only the very best customer experience with each hotel booking. HotelTravel.com is proud to remain privately owned and operated, employing over 300 staff in its offices in Thailand, Malaysia and China.
About Trust International Hotel Reservation Services GmbH
Trust International is one of the world's leading CRS providers and international hospitality partners. Trust's services and supporting technologies help hotel chains and hospitality groups support their sales and marketing activities with the latest distribution solutions. The range of services includes CRS solutions and software, connectivity to all GDS and IDS channels, an Internet booking engine and third party integration to PMS, RMS and CMS systems. Trust International offers the full range of CRS-related products such as content management, business intelligence and commission payment services.
Via Trust's own communication centers located in North America, Europe and The Far East customers in 47 countries are served with private label telephone reservation, concierge and telemarketing services.
Established in 1989 Trust International is renowned for its highly reliable reservation platform, continuous investment in system software and hardware and delivery of superior customer value.
# # #