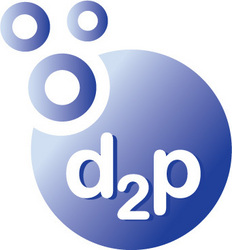 Michael Laurier, CEO said "The K Show was a great success for Symphony, and we are very pleased with the responses. The fact that our extensive distributor network keeps growing, reinforces our status as the global leader in oxo-biodegradable plastic.
(PRWeb UK) November 24, 2010
In October 2010 Symphony Environmental exhibited at the 18th international trade fair in Dusseldorf, Germany. Over 5,000 visitors to our stand received our 'Danny and Dotty' oxo-biodegradable plastic bags, showcasing our new kids' characters, with their mission to reduce plastic pollution with d2w' controlled life plastic technology.
To see Danny and Dotty talking about the benefits of oxo-biodegradable plastic please visit: our Kids Corner at http://www.d2w.net
Symphony also introduced its latest technology 'd2p'. This is an additive system that gives plastic products anti-microbial properties. As a masterbatch designed for specific applications, the unique nature, small particle-size and versatility of the active ingredient make it ideal for use in a wide range of polymer processes.
Please visit our website to find out further details: http://www.d2w.net and go to the home page, choosing 'd2p' from the product list.
Symphony has a diverse and growing customer-base and has established itself successfully as an international business. Symphony is a member of the Oxo-biodegradable Plastics Association (http://www.biodeg.org), the Society for the Chemical Industry (UK), and the American Standards Organisation (ASTM). Symphony is also a member of the British Plastics Federation, the European Organisation for Packaging & the Environment (European), the US Save the Plastic Bag Coalition, and the British Brands Group. Symphony actively participates in the work of the British Standards Institute (BSI), the European Standards Organisation (CEN), and the International Standards Organisation (ISO)
To see d2w plastic at work, please visit our home page http://www.d2w.net and select from our video library plastic bags degrading.
For information about Oxo- biodegradable plastic generally see http://www.biodeg.org
For further information, contact:
Louise Ling, Symphony Marketing on + 44 (0) 208-207-5900 / Louise(dot)ling(at)d2w(dot)net
Carteret Communications on + 44 (0) 0207-828-8598 / trense(at)googlemail(dot)com
###