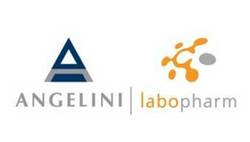 Princeton, NJ (Vocus) November 18, 2010
Major depressive disorder (MDD) is a common mental illness that affects more than 14 million American adults. It can seriously impact every area of a person's life and, if left untreated, can lead to disability, dependency and even suicide.
OLEPTRO™ (trazodone hydrochloride) extended-release tablets were launched in August of this year as a treatment for MDD in adults. Two analyses from the pivotal trial examining OLEPTRO™ in MDD will be presented this week at the 2010 U.S. Psychiatric and Mental Health Congress in Orlando, FL on November 18-21, 2010.
Almost one third of MDD patients being treated with antidepressants stop taking their medication within the first month of treatment, and as many as 44 percent stop within the first three months.* OLEPTRO™ offers a much needed alternative for the treatment of MDD and allows physicians to better individualize patient care.
Abstract title and date of presentation*:

Abstract #101: "Once-daily Trazodone in Major Depressive Disorder: A Double-blind, Placebo-controlled Study"
--November 19, 2010
Abstract #102: "The Efficacy of Once-daily Trazodone in Major Depressive Disorder is Independent of Baseline Sleep Status or Depression Severity"
-- November 19, 2010
*All abstracts are embargoed until time of presentation.
To arrange for an interview with investigators from these trials, or if you need additional information about the data being presented at the meeting, please contact Stephanie Vieira, Vox Medica, at 215-901-3704, or svieira(at)voxmedica(dot)com
*Lin E.H. et al. Medcare.1995;33:67-74
About OLEPTRO™:
OLEPTRO™ is a novel once-daily formulation of the antidepressant trazodone for the treatment of major depressive disorder (MDD) in adults.
OLEPTRO™ is an extended release formulation of trazodone hydrochloride, and uses Contramid®, Labopharm's clinically validated technology to control the release of active substances within oral medications, whether taken whole or when broken along the score line. Contramid®, which allows for a high drug-loading capacity, forms a semi-permeable membrane that controls the release of medication throughout a 24 hour time period. The tablets may also be broken in half along the scored line without compromising the extended release properties due to a membrane that forms across the new inner surface of the broken tablet.
Important Safety Information About OLEPTRO™
WARNING: SUICIDALITY AND ANTIDEPRESSANT DRUGS
See full prescribing information for complete boxed warning.
Increased risk of suicidal thinking and behavior in children, adolescents and young adults taking antidepressants for major depressive disorder (MDD) and other psychiatric disorders. OleptroTM is not approved for use in pediatric patients.
Warnings and Precautions
Please see full prescribing information for complete description of Warnings and Precautions.
Clinical Worsening/Suicide Risk: Patients should be monitored for clinical worsening and suicidal thinking and behavior.
Serotonin Syndrome or Neuroleptic Malignant Syndrome-like Reactions: Have been reported with antidepressants. Symptoms: agitation, hallucinations, coordination problems, fast heart rate, tight muscles, trouble walking, nauseam vomiting and/or diarrhea. OLEPTRO™ use should be discontinued.
Activation of Mania/Hypomania: Screen for bipolar disorder and monitor for mania/ hypomania. Symptoms: feeling high or in a very good mood, then becoming irritable or having too much energy, feeling the need to keep talking or not sleeping (Mania).
QT Prolongation: Increases the QT interval. Avoid use with drugs that also increase the QT interval and in patients with risk factors for prolonged QT interval.
Use in Patients with Heart Disease: Use with caution in patients with cardiac disease.
Orthostatic Hypotension and Syncope: Have occurred. Patients should be made aware of risk and symptoms of hypotension (dizziness or faintness when changing positions).
Abnormal Bleeding: May increase the risk of bleeding. Use with NSAIDs, aspirin, or other drugs that affect coagulation may compound this risk.
Interaction with MAOIs: Do not use concomitantly or within 14 days of monoamine oxidase inhibitors.
Priapism: (erection lasting more than six hours) Has occurred. Male patients should be warned of this risk and how/when to seek medical attention.
Hyponatremia: (Low sodium in the blood) Can occur. Symptoms: headache, feeling weak and/or confused, trouble concentrating, memory problems, feeling unsteady when walking. Elderly patients, patients taking diuretics or patients who are dehydrated can be at greater risk.
Potential for Cognitive and Motor Impairment: Has potential to impair judgment, thinking, and motor skills. Patients should use caution when operating machinery.
Discontinuation Symptoms: May occur with abrupt discontinuation and include anxiety and sleep disturbance. Upon discontinuation, OLEPTRO™ dose should be decreased gradually and patients monitored for symptoms.
Pregnancy Category C: OLEPTRO™ should be used during pregnancy only if the potential benefit justifies the potential risk to the fetus.
Drug Interactions
Please see the full Prescribing Information for OLEPTRO™ for information about potential drug interactions.
Adverse Reactions
The most common adverse reactions (incidence greater than or equal to five percent and twice that of placebo) are: somnolence/sedation, dizziness, constipation, blurred vision. These are not all the possible adverse events of OLEPTRO™.
OLEPTRO is a trademark of Labopharm Inc.
© 2010, Angelini Labopharm.
All rights reserved. OLP0135 11/10.
###