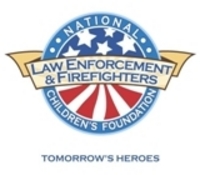 I created this Foundation with the mission of helping the heroes of tomorrow -- the children of our heroic firefighters and law enforcement personnel
New York, NY (Vocus) November 18, 2010
The National Law Enforcement and Firefighters Children's Foundation (NLEAFCF) will host their 10th Annual Thanksgiving Day Event for children who lost a parent in the line of duty from the FDNY, NYPD and Port Authority Police Department, Thursday, November 25, 2010, at Planet Hollywood in New York City.
Created in September 2002 by Alfred Kahn, Chairman & CEO of 4Kids Entertainment, the NLEAFCF is dedicated to helping the children of fallen or permanently disabled law enforcement and firefighting personnel. "I created this Foundation with the mission of helping the heroes of tomorrow -- the children of our heroic firefighters and law enforcement personnel," said Mr. Kahn. "I am so proud that we have been able to uphold this tradition for the past ten years as we believe it is our duty to honor those who have lost their lives defending and protecting us and it gives me great joy to see these children enjoy themselves each year."
This event, which is free to the families, offers breakfast and a front row seat to New York's famous Macy's Thanksgiving Day Parade. The NLEAFCF is able to host this event each year due to generous contributions from corporations and individuals.
The Foundation further upholds its mission by providing grants and educational scholarships to the families of these brave men and women. In addition, it provides grants to programs created and operated by law enforcement and firefighting organizations whose purpose is to benefit children or the community at large. For more information about the NLEAFCF, please visit http://www.nleafcf.org.
###