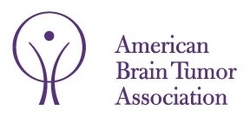 A step towards determining the annual incidence of metastatic brain tumors in the United States
Montreal, Canada (Vocus) November 18, 2010
An abstract of the study, "A step towards determining the annual incidence of metastatic brain tumors in the United States," to be presented on Friday, Nov. 19, 2010 at the Society for Neuro-Oncology (SNO) 2010 Annual Meeting, questions the actual incidence of newly diagnosed metastatic brain tumors and supports much lower estimates.
Funded by the American Brain Tumor Association and conducted by the Central Brain Tumor Registry of the United States (CBTRUS), the report suggests that the incidence (occurrence rate) of metastatic brain tumors, which has been estimated at between 150,000 to more than 500,000, may be closer to 55,000 new cases per year, a number that is far lower than previously published estimates.
The study, presented as a poster at the SNO Meeting and appearing as an abstract in the November supplement to the SNO journal Neuro-Oncology, applies rates for new cases of metastatic brain tumor diagnoses from the Metropolitan Detroit Cancer Surveillance between 1973 and 2001, to information on cancer rates from the National Program of Cancer Registries from 1999 to 2005. The analysis focused on estimating the number of metastatic cases from the five cancer types most likely to move to the brain: lung, melanoma, breast, renal and colorectal.
"Using the best available population-based data in the U.S., we conservatively estimate that about 55,000 new cases of brain metastasis are likely to occur annually from these five primary cancer types," said lead study author Faith G. Davis, Ph.D., professor of epidemiology at the University of Illinois at Chicago, who conducted the research. "The results support the need for research, especially pertaining to those five cancer types," Davis said.
The American Brain Tumor Association is currently funding a subsequent study that will use recent clinical information on incidence proportion to provide a more accurate pattern of metastatic tumors and establish a baseline for data on the epidemiology of brain metastases.
"As more Americans with cancer are living longer, it is being theorized that the risk for metastatic brain cancer will increase," said ABTA Executive Director Elizabeth Wilson.
"Accurate incidence data for metastatic brain tumors, and an ongoing system for collecting this data, are critical to early diagnosis and effective treatment of metastatic brain tumors."
Founded in 1973, the Des Plaines, Ill.-based American Brain Tumor Association was the first nonprofit organization dedicated exclusively to funding brain tumor research. Today, ABTA provides critical funding to researchers working toward breakthroughs in brain tumor diagnosis, treatment and care, and is the recognized resource for comprehensive, up-to-date information and compassionate support for brain tumor patients and their families. For more information on the American Brain Tumor Association, call toll free: 1-800-886-2282, write info(at)abta(dot)org, or visit http://www.abta.org.
Contact: Sheryl Cash
224-220-2786
scash(at)abta(dot)org
###