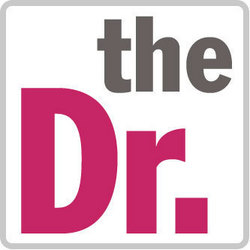 People use health information to make choices. TheDoctor's app helps them do that. It's there when they make those decisions.
New York, NY (PRWEB) November 19, 2010
Nami Soejima uses it when she is grocery shopping or heading to a well-baby visit with her 1-year-old. Others use it to stay on their diets. Deborah Dobski says it helps her buy healthier food for her family. Health information on the go is here to stay. And the iPhone app offered by TheDoctorWillSeeYouNow.com, a health and medical information site, is a popular way of having health tips at your fingertips.
To find it, just search for "TheDoctor Health News" in the iTunes app store. It's free.
Dieters are more successful when they have online support, according to research in the December issue of the American Journal of Public Health. As America's waistband continues to expand and its overall fitness declines, people need easily accessible ways to get healthy and stay motivated.
"It helps me make better choices when I'm shopping. I buy better foods –nuts, greens, stuff I might pass by. It's a small thing I guess, but it's making a difference, day in, day out" says Ms. Dobski, a filmmaker and teacher.
"With a little baby, I don't have time to open a laptop and read lengthy articles," says Ms. Soejima, a working mother. "The iPhone app is the perfect medium for me. The news is written in a way that I can easily consume while I am on the go, like checking nutritional information or articles on child development – or stress! I especially like that I feel I can trust what I read. TheDoctor Health News app has health tips and medical information backed by the latest medical research. Everything they have is referenced."
"We launched the iPhone app so that people can stay in touch with what's really going on in the world of health and medicine," says, Harry Levy, M.D., M.P.H., the Cyberounds-Albert Einstein College of Medicine Executive Editor of the site. The company plans to release more targeted applications – geared to nutrition, chronic diseases like diabetes as well as diet and exercise – down the road.
Medical school clinicians, professors, and researchers write the news and features on TheDoctor. Most are M.D.s and Ph.D.s in their fields.
The website and iPhone app offer an impressive and fully searchable range of topics. If you're interested in learning about the latest research and strategies to get and stay heart healthy, to manage diabetes or asthma, control high blood pressure, cope with emotional problems, TheDoctor offers you a path through the information jungle with focused original news and feature articles in all of these areas plus many others -- from kids' health to aging, arthritis and Alzheimer's.
TheDoctor's parent company, interMDnet, developed the iPhone app to enable people to stay connected with credible and significant health news while they are on the go. They also offer a service, MedMsg, where people can sign up by interest area to have pertinent health tips sent to their cell phone.
"Most people don't have the time to comb the medical journals for information that's relevant to them, so we do it for them. Our goal is to bring accurate and personally meaningful and highly credible health information to the public in a concise and user-friendly way," says Editor-in-Chief, Leslie Carr. "People use health information to make choices. This app helps them do that by being there when they make those decisions."
About TheDoctorWillSeeYouNow.com:
TheDoctorWillSeeYouNow.com is a medical and health website designed to help people become healthier and more knowledgeable. The site's in-depth content is especially useful for important medical concerns and decisions. All of the information on the site is referenced and verifiable, and much of it is written exclusively for TheDoctor by renowned expert clinicians, endowed medical school professors, and researchers.
# # #