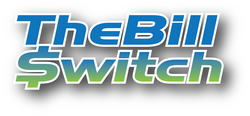 Asheville, NC (Vocus) November 18, 2010
Is the family coming to visit for the holidays? Then get ready. That means lots of extra cooking, dishwashing, laundry, showers, electronics and Christmas lights. Then you'll need to turn up the thermostat so grandma doesn't get a chill. It is an added cost not many consider when planning holiday budgets..
Here are five ways you can minimize the spike in costs and make your holidays more merry.
1. Tell your power company you want a different rate schedule.
Most people are on what's called a general rate schedule. That means you're paying the same rate for electricity all the time. In that case, you can look forward to an electric bill that is going to hurt.
But many power companies offer other plans that lower rates during off-peak hours. These are called time-of-use schedules and can really save you money during the holidays. Most TOUs consider holidays to be off-peak billing periods. This includes Thanksgiving, the day after Thanksgiving, Christmas and New Years Day.
Since lots of businesses close on these days, there is less demand on the grid. Less demand means lower costs. So let the family charge every game, phone, camera and computer without letting it put a strain on your holiday cheer.
2. Wrap up some electric blankets.
Electric blankets are a great holiday gift for couples, kids going off to college or grandma. They use much less energy than keeping the heat turned up a couple of degrees at night. Newer models are more efficient, safer and come in many colors and styles.
3. Set up a Home Charging station
Buy a couple of Energy Star-rated power strips and set up a charging station in the house where all the guests can charge their personal electronics. No more lost chargers or searching for sockets. This is actually a good idea for everyday use because you can control all the chargers from a single switch and turn them all off. No more power leaching.
4. LEDs for holiday lighting
They're just as bright, use a fraction of the power, last longer than traditional bulbs and you can usually pick them up on sale after the holidays to save for next year.
We are hearing a lot of talk about CFL bulbs, but LEDs are a good option your regular day-to-day lighting at home. A six-watt incandescent bulb can be replaced by a .08 watt LED. They are less fragile and resistant to shock, vibrations and temperature. An LED bulb can last 30,000 hours. That's eight hours a day for ten years. Imagine how long those Christmas lights will last.
5. Rechargeable batteries
What can't be recharged will need batteries. Lots and lots of batteries. Now that you're buying all this cheap electricity, rechargeable batteries let you store that power and use it whenever you need it. They reduce waste and as technology improves, will continue to become more efficient. The more things in your house that can be recharged, the less it costs to power them.
With a little planning and an eye toward home efficiency, you can make your holidays a little less stressful for you and your guests.
As president of Intelligent Energy Solutions, Jeff Tacy works with companies to find ways to reduce power costs while maintaining productivity. He founded TheBillSwitch to bring these techniques to residential customers. For more information, visit http://thebillswitch.com.
###