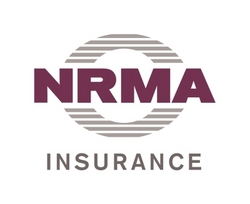 • Corey Parker rubs Darren Lockyer's head before a game as a good luck charm
(PRWEB) November 20, 2010
NRMA Insurance Broncos players feature in a new television commercial where they light-heartedly confess to giving up all sorts of things to avoid being beaten on the field.
The new TVC for title sponsor NRMA Car Insurance – which has the players looking at things they do to ensure they win - will go to air on 21 November and features a number of rituals and pre-match motivators.
While lucky undies were the most consistently quoted, the players had a number of other tricks which they shared including:

Corey Parker rubs Darren Lockyer's head before a game as a good luck charm
Josh Hoffman shares a cuddle with his lucky teddy bear
Peter Wallace avoids ladders
Corey Norman loves to have a customary steak for breakfast on match day
'This new ad looks at just how far the Broncos will go to avoid being beaten - just like us when it comes to car insurance,' said John Lewis, Senior Manager, Advertising & Promotions, NRMA Car Insurance. 'We want to continue driving competition around car insurance for Queenslanders so we've extended our Beat It By 10% price promise and won't be beaten on price.'
Corey Parker, speaking from the set of the commercial, said: 'The boys have really enjoyed being a part of the ad. The team has experienced phenomenal success over the years and while I wouldn't put it all down to a rub of Lockie's head – it's certainly a factor!'
The TVC, which features 10 players from the team, is the first for NRMA Insurance since taking over naming rights sponsorship of the club.
NRMA Insurance QLD is a leading insurance provider, offering Car Insurance, Home Insurance, Motorcycle Insurance, Travel Insurance, Business Insurance, Boat Insurance, Health Insurance and Caravan Insurance in Queensland.
# # #