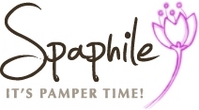 Los Angeles (PRWEB) November 19, 2010
Spaphile (http://www.Spaphile.com), a niche deal site specifically for spas and salons, announced its launch today in Los Angeles. They will provide a platform for users to pay discounted prices for luxurious treatments at local spas and salons. Brand partners in Los Angeles include Vida Emanuel in Beverly Hills, LaserAway in West Hollywood, Gavert Atelier in Beverly Hills, among others.
For the launch debut in LA, the site will start off with a discounted massage from Vida Emanuel European Day Spa in Beverly Hills ($32.50 for a reflexology massage -- a $75 value).
Spaphile is a mutually beneficial program for both businesses and consumers. For businesses, it gives them the ability to get in touch with new customers who are interested in spa and salon services. By providing exclusive daily deals and discounts on a variety of luxury services at local spas and salons, it gives consumers the opportunity to try new places or treatments.
In addition to their website, Spaphile will also host monthly events at a highlighted spa or salon in Los Angeles. This gives subscribers the opportunity to get a feel for the spa while giving the featured business a chance to introduce their unique services.
"We want to make things more personal between the consumer and the business. By concentrating on such a niche market, we connect high-end spas and salons with the target audience they want to see in their shops. We are also focusing on weekly deals so we do not bombard our users everyday with emails," said Michael Meschures, President of Spaphile.
Spaphile will feature "$39-Deal Wednesdays" every week. On Wednesdays, Spaphile will send its users spa deals for a service at a local spa or salon for $39 or less. There will also be side deals on the weekends that feature discounted services at various price levels.
Spaphile has already compiled a list of focused subscribers by attending spa events, gifting suites, and local beauty events, and by visiting local businesses. Spaphile's mission is to connect the consumer and the business by providing a user-friendly marketplace that offers an incentive to try something new at local spas and salons at an affordable price.
Some of the featured services will include: massages, facials, microdermabrasion, hypnotherapy, tanning, blow dry, Brazilian blow-outs, teeth whitening, chiropractic services, lipodissolve weight loss, manicure/pedicure, reflexology, laser treatments, and others.
Spaphile is having its Launch Event on Saturday, November 20th at Pink Taco in the Westfield Century City mall from 3-7 PM. To RSVP, email events(at)spaphile(dot)com
ABOUT SPAPHILE.COM
Founded in 2010, Spaphile.com is an online marketing platform that exclusively features discounted services from spas, salons, and other health and beauty treatment centers. The site provides a platform for users to purchase these discounted services. In addition, Spaphile hosts monthly events at a highlighted spa or salon to create exposure for the business and introduce subscribers to a new place. For more information, please visit: http://www.spaphile.com.
# # #