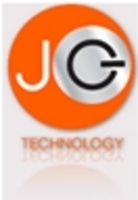 Thank goodness we decided to use CiiAll. It allows us the ability to archive texts at just a few dollars a month, and saved us thousands during a recent dispute.
Kansas City, MO (PRWEB) November 23, 2010
For today's business users, text messaging is convenient, fast and easy. With the huge increase in texting, though, it is also becoming difficult for business users to manage text messages for themselves, their families and – for small business owners – their employees.
There hasn't been a solution to overcome these problems. Until now, with CiiAll, the latest innovation from JimmyGood Technology.
CiiAll is helping business users overcome these challenges by enabling them to easily view, sort, search, translate and share text messages via an online portal by simply downloading the application to their mobile device. CiiAll users can also archive pictures sent and received.
With CiiAll, organizations ensure business continuity by capturing and archiving all business correspondence sent via text messages. CiiAll is also helping business owners protect themselves in the event of litigation and disputes in which text messages are considered evidence.
"Most companies archive e-mail, some archive instant messages, but rarely do they archive company-paid cell phones," said Nate, owner of a small business in Kansas City. "Thank goodness we decided to use CiiAll. It allows us the ability to archive texts at just a few dollars a month, and saved us thousands during a recent dispute."
Many text messaging management tools are not cost-effective and feature clumsy user interfaces that make it difficult for people to get up and running. CiiAll is different.
"I've been using CiiAll for five months," said Federico, CEO of a Miami-based software company. "It helps me organize and filter messages quickly. I chose CiiAll after looking at other monitoring tools. The others were expensive and I didn't find the user experience nearly as good."
Benefits CiiAll provides to business users include:
> Never lose a text again
> Improve safety by checking messages when you arrive at a destination, instead of when driving
> Gain control over text messages sent from your business and personal cell phones
> Enhance accountability with your employees and/or your family by enabling multiple devices
> Safeguard mobile devices against abuse and improper use that can lead to litigation
> Boost communication quality with your colleagues and loved ones
Another advantage CiiAll provides is providing online backup and archiving for business users – redundancy that can prove extremely useful during cell phone changes, upgrades and crashes.
"CiiAll is a life saver," said Stephen, a co-owner of a Missouri-based company. "My cell phone crashed and I lost all my text threads. Without this technology I would have been in trouble. With CiiAll I was able to document communications which our company doesn't archive. Thanks to CiiAll I was covered."
For just $9.99 a month, a user can activate five cell phones and archive up to 30 days' texting history. Our premium plan covers 10 devices and a year's texting history for only $19.99 a year. CiiAll can also easily create custom plans for individuals or companies with different needs. CiiAll runs on multiple platforms, including phones powered by Blackberry, Android and Windows Mobile.
About JimmyGood Technology
JimmyGood Technology was founded in 2007 by three Kansas City entrepreneurs with a focus on changing the world via cutting-edge technology. JimmyGood has interests in social aggregation, social networking, and an emphasis on bringing consumers and businesses closer using innovation. JimmyGood Technology was founded on making the complex simple and a belief that turning good ideas into reality can change the world.
# # #