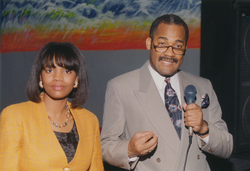 Cholera can quickly leads to dehydration, shock and death if treatment is not promptly administered. The infection can kill a victim in less than 2 hours but can easily be treated and is preventable if one understands how it occurs and spreads
Brooklyn, NY (PRWEB) November 19, 2010
Early in October 2010, a number of Cholera cases were reported in localities of Haiti's Central and Artibonite regional departments. Within a few days, the disease spread out in other nearby localities. By October 21st, 2010 the National Laboratory of Public Health in Haiti identified Vibrio Cholerae O1, biotype El Tor as the agent responsible for this outbreak.
By the time of the announcement, 1,526 cases and 138 deaths were reported by the ministry of Health. Additional cases of cholera continued to appear in nearby regions along the Artibonite River thereafter, and on October 27, a total of 4722 cholera cases and 303 related deaths were documented.
The epidemic is spreading quickly. Cholera currently exists in all of Haiti's geographic departments; it has spread to the country's national prison and 10 inmates have been confirmed dead. All the hospitals in Port-au-Prince are already overfilled to capacity; patients are lying in the streets, waiting for treatment. U.N. predict that while the outbreak places all Haiti's 10 million citizens at risk, it could infect 200,000 people.
According to Dr. Marie-Ange D. Tardieu, a plastic surgeon and historian of medicine who was in Lima during the 1991 Cholera Epidemic in Peru, "this epidemic of cholera is highly contagious and will spare no one in Haiti: Rich, poor, foreigners, travelers, farmers, professionals, government officials, health care workers, healthy or sick, young or old, babies and children, all can be and will be affected. Those already suffering from other parasitic infestations are at greater risk of developing "full blown" cholera."
Haiti cholera death toll soars, and the epidemic shows no sign of abating. As of November 18, 2010 the death toll rose to over 1, 100; close to 20, 000 have fallen sick. Dozens of deaths are confirmed in Port-au-Prince and Petion-Ville. Cases are reported in the Dominican Republic and Florida. Experts predict that if more cases of cholera are confirmed, the outbreak threatens some 2, 5 to 3 million people living in Port-au-Prince.
Dr. Kesler Dalmacy, a Haitian born physician practicing in New York, specialist in preventive medicine and Diplomate of the American Board of Pathology noted "Cholera is an acute intestinal infection caused by ingestion of food and water contaminated with the bacteria vibrio cholerae. It has a short incubation period and produces painless profuse watery diarrhea that quickly leads to dehydration, shock and death if treatment is not promptly administered."... "The infection can kill a victim in less than 2 hours ... But cholera can easily be treated and is preventable if one understands how it occurs and how it spreads.."
According to the CDC, "Haiti is the latest country to be affected by the ongoing cholera pandemic, which began 49 years ago in Sulawesi, Indonesia, and has lasted longer and spread farther than any previously known cholera pandemic." The course of the cholera outbreak in Haiti is difficult to predict … environmental conditions in Haiti are favorable for its continued spread."
Haiti's cholera epidemic could easily worsen despite efforts to control it. To help every individual residing in Haiti stay alive, save lives and prevent further spread of the epidemic, Dr. Dalmacy, in collaboration with Dr. Tardieu, recommends the following:
1. Everyone should be aware of what bacteria cause Cholera
Cholera is an infection of the small intestine caused by the bacterium vibrio cholerae. Epidemics of cholera are caused by one of 2 vibrio cholerae strains: Vibrio cholerae O1 and vibrio cholerae 0139. The vibrio cholerae 01 occurs as two biotypes: the classical biotype, and the El Tor. The classical biotype was the one that was implicated in the first 6 cholera pandemics.
The El Tor biotype, first identified in 1960, is the agent causing the current cholera epidemic in Haiti. This type makes it likely that the cholera epidemic will continue to spread in Haiti for a while. When compared to the classical strain, those infected with the El Tor the disease for longer period of time, and the bacterium is able to survive longer than the classical strain.
2. Everyone must know how to recognize the symptoms of cholera
The main symptoms of cholera are profuse diarrhea and vomiting. But someone infected with cholera may have no symptoms at all or may have complaints of mild diarrhea. Only 7% of those who are infected present with the typical "full blown" syndrome of cholera. When "full blown," cholera is the most rapidly fatal illness known to mankind.
The first symptom of cholera is a sensation of fullness and "gurgling" in the belly. This is followed rapidly by the first loose stool. After several watery stools, the resultant stool takes the typical appearance of "rice water." The "rice water" stool usually loses its odor except a mild fishy odor.
A healthy person may become hypotensive (low blood pressure) within one hour of the onset of symptoms, and may die within 2-3 hours if no treatment is provided. More commonly, the disease progresses from the first liquid stool to shock within 4-12 hours, with death occurring within 18 hours to several days.
3. Everyone must know how one becomes infected with Cholera
Cholera is contracted by ingesting the cholera bacterium. The cholera bacterium must be swallowed either with water or food contaminated with vomit or stool of cholera victims. Anything contaminated with the cholera bacterium, including dirty hands, that goes into the mouth must pass through the stomach to infect the small intestine.
4. Everyone should know how to stay alive and save lives during a cholera epidemic
The treatment of cholera is extraordinarily simple. Treatment should be started without or before confirming the diagnosis. The water and salt lost in the cholera stool must be replaced, ounce for ounce, in comparable amount and concentration. Except in most severe cases, the replacement can be accomplished by allowing the patient to drink fluid. The earlier the treatment begins, the better the prognosis and the less chance for complications; this means that one should never stop giving fluid to the affected individual at home, while on the way to the hospital or clinic and while waiting to be seen in the waiting area of the hospital or clinic. Every household should have a regimen of salts to mix with water to enable them to initiate treatment as soon as it becomes apparent that someone contracted cholera, and the diarrhea is of sufficient severity to be life threatening.
Initiating treatment does not require a physician, a nurse or health worker of any sort. It demands that a person who may be at risk, as is the case for every Haitian living in Haiti, have sufficient knowledge to do the appropriate thing. If the regimen of salt is not available, table salt and sugar may be added to the water and used for treatment. Except for the "full blown" cases, most cholera victims can be managed with treatment with this fluid alone.
Intravenous treatment is needed when a cholera victim is unconscious, muscle cramps exist, or for a patient who has been rapidly purging. This exists when volume of stools output exceed 100ml/Kg/24 hours or 7 liters per day in a 70 Kg person.
When the initial hydration is successful, the fluid loss must match. In Haiti, administration of Tetracycline, Ciproflaxin, and Kanamycin will reduce fluid loss. Pregnant women should use other safer antibiotics.
The most important life-threatening complications of cholera to recognize is hypoglycemia (low blood sugar). Any alteration in the state of consciousness particularly in small children or babies must be presumed to be due to hypoglycemia and must be treated immediately.
Electrolyte abnormalities, the next common problems, usually manifest as alteration in the state of consciousness or as convulsions, especially when the plasma sodium is low. When kidney failure exists, it should be treated conservatively. Dialysis is rarely necessary.
5. Everyone should understand that it is not essential to confirm Cholera with laboratory test to start treatment
It is not necessary to confirm the diagnosis of cholera with laboratory tests to initiate treatment of cholera. Diagnosis of cholera must rest on the history of symptoms that present as acute, and the presence of watery stool in the absence of fever or belly pain. Treatment is based solely on estimating the degree of dehydration.
6. Everyone should understand how Cholera spreads
It is essential for every one to understand how cholera spreads. Cholera epidemics are characterized by multiple outbreaks. During the periods between outbreaks, which could last many months, there is no evidence of the bacterium in water or food. Although flies can carry the bacterium from stool to food and water, there are no animal carriers or vectors known.
During outbreaks, there are many individuals purging large volume of the cholera bacterium in their stool, which usually finds its way on the soil and in the water that is used for washing, swimming, cooking or drinking. Food such as shellfish is often implicated in the epidemic, but it is often through the use of contaminated water. Shellfish have played a role in outbreaks in the Philippines, Thailand, and Italy.
Humans that carry the El Tor bacterium can shed the cholera bacteria for at least two weeks in their stools. People with no symptoms and those with mild illness shed the bacterium in their stool; those in convalescence also continue to shed the bacterium as well. They are all important contributors of the epidemic spread of cholera.
7. Everyone should pay particular attention to sanitation and hygiene to prevent cholera
It is clear that if there existed no opportunity for water or food to be contaminated with cholera bacteria, there would be no spread of the disease. Applying preventive strategies with particular attention to sanitation and hygiene appears to be the only way to abort the epidemic. With adequate attention paid to sanitation and hygiene, cholera is not a problem.
Effective sanitary practices, if adhered to in time, are usually sufficient to abort the epidemic. Proper disposal and treatment of water contaminated with stool produced by cholera victims and all contaminated materials such as clothing and bedding should be sterilized by washing them in hot water using chlorine bleach if possible. Hands that touch cholera patients or their clothing and bedding should be thoroughly cleaned and disinfected with chlorinated water or other effective agents. Sewage should be treated with chlorine, ozone, ultraviolet light or other effective forms of treatment before it enters the underground.
Warnings about possible cholera contamination should be posted around contaminated water sources with direction on how to decontaminate the water for possible use.
All water used for drinking, cooking, washing (specially the face, the teeth, the hands, food prior to their consumption) should be sterilized in any area where cholera may be present. Public health education and adherence to appropriate sanitation practices are of primary importance to help prevent and control transmission of cholera and other diseases.
Perhaps, the simplest and most overlooked measure during an epidemic of cholera is effective hand washing, which can curtail cross contamination within a household where cholera cases exist.
As outlined, the primary focus is to remain alive, save lives, and limit the spread of the disease by promoting education, ensuring the availability of clean water, promoting good personal hygiene and food handling practices, including hand washing and prevent defecation in open areas.
About Dr. Kesler Dalmacy:
Dr. Dalmacy is a New York Physician, specialist in preventive medicine. He graduated from the Faculty of Medicine of the State University of Haiti, trained in Surgery at the ''Hopital Universite d'Etat (l'Hopital General) at Port-au-Prince. Dr. Dalmacy obtained further training in preventive Medicine at the University of Maryland, and in Pathology at Brooklyn Jewish Hospital (currently Interfaith Hospital) in New York. He is a Diplomate of the American Board of Pathology. He holds dual residences in both Haiti and the U.S. and is a former presidential candidate in Haiti.
About Dr. Marie-Ange D. Tardieu:
Dr. Tardieu: Physician, Plastic Surgeon, historian of medicine, author, writer, philanthropist and humanitarian. A graduate of the Albert Einstein College of Medicine who trained in plastic surgery at Georgetown University. She is currently the vice president of the board of Governors of the Alumni Association at the Albert Einstein College of Medicine and practices in New York. She is the co-founder and co-president of Children-non-Profit, a charitable organization. Currently the president of the Body Image Institute of New York, Dr. Tardieu is the author of The Elements of Size: Issues in Body Image, Overweight, Obesity, Eating and the Mediterranean Diet; The Journey to Einstein: Jewish Doctors in History; and The Journey to the 21st Century: Doctors and Nurses in History (currently in Print). Dr. Tardieu spent two weeks working at the Children Hospital (Hospital de los Ninos) in Lima, Peru in 1991 during the cholera epidemic.
Contact information: Kekes Dalmacy
Company: Anoki – Communications
Phone: 718-434-5345
###