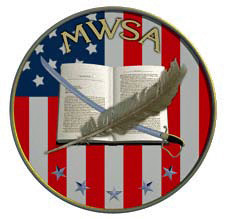 New York, NY (PRWEB) November 21, 2010
UNCOMMON VALOR tells the stories of Army Sergeant First Class Paul Ray Smith of Tampa, Florida; Marine Corporal Jason Dunham of Scio, New York, Navy SEAL Lieutenant Michael P. Murphy of Patchogue, New York, Navy SEAL Petty Officer Second Class Michael Anthony Monsoor of Garden Grove, California, Army Specialist Ross A. McGinnis of Knox, Pennsylvania, and Army Staff Sergeant Jared C. Monti of Raynham, Massachusetts, and of the combat actions in which they received posthumous Medals of Honor. Since its publication in September 2010, two more Medals of Honor from the conflicts have been awarded; to Army Staff Sergeant Robert J. Miller of Harrisburgh, Pennsylvania, another posthumous recipient, and Staff Sergeant Salvatore Giunta of Hiawatha, Iowa, who, in addition to being the first living Medal of Honor recipient since the Vietnam War, is the first living Medal of Honor recipient of the twenty-first century. UNCOMMON VALOR also tells for the first time the complete and controversial history of the Medal of Honor itself.
In his citation of UNCOMMON VALOR, MWSA founder W.H. McDonald, Jr. called the book "spellbinding" and "insightful" and recommended "it to all Americans to read and not just those who like military or history books."
The Military Writers Society of America is an association of more than 800 authors, poets, artists, and photographers. UNCOMMON VALOR: The Medal of Honor and the Six Warriors Who Earned It in Afghanistan and Iraq was published in September 2010 by St. Martin's Press and is available at bookstores and through online retailers at a price of $25.99.
# # #