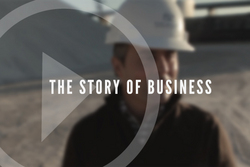 Moving Forward in Uncertain Times
Arlington, VA (Vocus) November 19, 2010
As Global Entrepreneurship Week comes to a close, Public Notice and the Small Business and Entrepreneurship Council (SBE Council) jointly announce today's release of a new video series designed to highlight the uncertainty that Washington has been fueling for small businesses.
"Moving Forward in Uncertain Times," begins a four-part series called "The Story of Business" in which real entrepreneurs talk to Public Notice and SBE Council about the effect Washington is having on their businesses. To view video click here.
"Like families across America, business owners are having to make tough choices. They've cut hours, costs, and even laid off dedicated employees. These entrepreneurs are heavily invested in their businesses and have everything to lose—but they don't see Washington making the same tough choices," said Gretchen Hamel, executive director of Public Notice.
In order to survive and thrive, business owners need pro-growth policies that provide clarity and certainty. Without these, business investment, expansion, and job creation suffer. Unfortunately, Washington has produced new laws and regulations that add to business costs and widespread confusion among business owners. In addition, unresolved issues – like what the tax rates will be next year, and whether certain tax incentives will be available – are keeping entrepreneurs on the sidelines, and general business confidence in the tank.
"Small business owners do not have it easy, even in good economic times. They've certainly been put to the test during the last two years. Unfortunately, Washington only made matters worse—imposing mandates businesses can't interpret and threatening to raise taxes to make up for years of overspending. Entrepreneurs face an uncertain future—they simply can't afford what government is currently dishing out," said Karen Kerrigan, President & CEO of the SBE Council.
The series will include:

Wes Garner, President of Great Lakes Calcium Corp, Green Bay, Wisconsin
Bob Atwell, CEO of Nicolet Bank, Green Bay, Wisconsin
Barb Werner, Owner of Black-Eyed Susan, Inc., Vienna, VA
Mike Fredrich, President of Manitowoc Custom Moldings, Manitowoc, WI
Earlier this week, Public Notice released a parody video called "Wait & See," that dramatizes in a quirky way, the experience that so many American businesses are facing because confidence is low and uncertainty is high. View video here.
To schedule an interview with Gretchen Hamel or Karen Kerrigan, please call Kate Pomeroy at
571-970-6497 or email kate (at) thepublicnotice (dot) org
Public Notice is an independent, nonpartisan, non-profit, 501(c)(4) organization dedicated to providing facts and insight on the effects public policy has on Americans' financial well being.
The Small Business and Entrepreneurship Council (SBE Council) is a 501(c)(4) advocacy, research and training organization dedicated to protecting small business and promoting entrepreneurship.
Contact: Kate Pomeroy
571-970-6497 or kate (at) thepublicnotice (dot) org
###