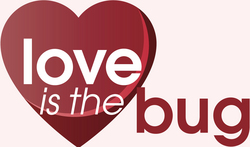 30% Of online relationships evolve into real-world affairs
(PRWEB) November 25, 2010
The increasing use of the internet as a social tool is a phenomenon known about widely for a number of years, which has had interesting effects on relationships across the spectrum. Anyone can now find old school friends, stay in touch with loved ones abroad and update their social circle on the minutiae of their daily lives, but there is a darker side to this communication boom. Research carried out recently by loveisthebug suggests that the amount of people in relationships, in particular women, looking to commit adultery via the web is dramatically increasing.
The question being asked frequently by the media and psychologists is whether online dating led to an increase in women committing adultery or did this level of infidelity always exist behind closed doors. Statistics from Office for National Statistics (http://www.statistics.gov.uk/cci/nugget.asp?id=170) suggest that the rate of divorce has decreased to a 29 year low and interestingly the offices report on divorces granted to a sole party, shows a clear decrease in the percentage of divorces granted to either party for adultery, however men citing this is a reason for the split is clearly higher than women.
Originally the illicit dating industry claimed heavy dominance of sign ups from men and targeted their look and feel accordingly. In the last couple of years however loveisthebug states that both sign ups to the site, which is positioned as a communication tool for people in relationships, along with the results of the survey carried out in the last six months shows that there has been a major shift in visitors showing interest in the extra marital industry since 2008, to an even split between men and women, albeit with clear differences in the expectations and aims between the sexes.
The site owner, who has been working in the illicit arena for a number of years, feels the reasons for this increase is complex. "Since the sixties, women have far greater choices and even in the strictest religious communities it is rare to consider women a possession.
Women in the past had limited access to their own money, credit cards and as primary care givers, time. Since the dawn of time women have been trained to be caregivers, nurtures and managers of the family home, yet it is only in the past forty or so years, they have had the financial and physical independence to explore their own needs, with the same privacy and impunity as a man. With so many high profile women taking charge of their relationship and sexual needs, we have seen a large knock on effect in the site.
Our polls are clearly showing that women don't have affairs as a way to escape their marriage but as a "treat" for themselves. This desire has always been there, it is the practical resources that have not. As many as thirty eight percent of respondents claimed boredom is primary motivator for seeking out new opportunities, but the same respondents have no intention of upsetting the applecart at home. Women are also more discreet then men and 45 percent of our respondents would tell no one about their extra marital activities, which may be the reason for the divorce decline – the internet has made it easier for both sexes to look out new opportunities but our female members seem more cautious about keeping it private.
The new breed of dating sites are free for both sexes to use to protect privacy and I frequently get feedback from women who are not only keen to use the site but grateful for its existence as an escape from the hum drum routine of their own daily lives. They see it as taking control of their sexuality and often report considerable improvement in their marriages
###