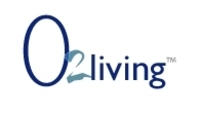 "People should treat the health of their skin as an integrated component of their overall wellness plan."
Cross River, New York (PRWEB) November 22, 2010
In honor of National Healthy Skin Month, o2 Living, Northern Westchester's premier natural health and wellness community offering a Live Food Café, therapeutic spa, juice cleanses, all natural skin treatments and products, yoga, and meditation classes, is helping clients to naturally prepare their skin for winter by eating for natural beauty.
Through a program that integrates 'beauty foods' and all-natural spa treatments, o2 Living is helping clients to protect their skin against dryness and visible signs of irritation, which are common throughout the winter months. To effectively prepare skin for winter, o2 Living founder, Rosemary Devlin, advises clients to take a proactive, natural approach.
"People should treat the health of their skin as an integrated component of their overall wellness plan," Devlin said. "By increasing their intake of foods rich in skin-friendly nutrients, they can easily improve the health of their skin and protect it against dryness and irritation during the winter months." Devlin sites foods rich in Omega-3s and antioxidants as among the most important to integrate into one's food plan.
People with low Omega-3 levels often struggle with dry skin, which can be particularly challenging in the winter months. By eating Omega-3 rich foods – such as avocados, walnuts and flaxseeds – people can infuse necessary oils into their skin and reduce dryness. o2 Living's team recommends supplementing an Omega-3-rich diet with a moisturizer that is parabin, pesticide and petroleum free and contains ingredients grown in an all-natural environment.
Antioxidants also play an important role in the health of one's skin and preparing it for optimal health during the winter months. Antioxidants, such as those found in blueberries, cranberries, winter squash and pecans, help to protect skin against elements like sun and wind, and can also help to prevent lines and wrinkles. These antioxidant-rich ingredients can be found in o2 Living's raw salads and even some of its seasonal soups.
To round out a 'beauty foods' plan, Devlin suggests integrating vitamin-rich foods such as carrots, known for their high levels of Beta Carotene and Vitamin A, and Green Tea, rich in Vitamins C, D and K with anti-inflammatory properties to reduce visible signs of seasonal skin irritation, such as redness.
Located in Cross River's Yellow Monkey Village, 792 Route 35, o2 Living is open 7 days a week from 9:00a.m. – 4:00p.m. Nutritional consultations and custom meal-plans, including those built around 'beauty foods', are available through o2 Living's live food café. For those looking to integrate detoxification into their 'beauty foods' plan, juice cleanses and seasonal juice fasts are also available. To learn more, visit http://www.o2living.me or call 914.763.6320.
About O2 Living (http://www.o2living.me)
Headquartered in Cross River, New York, O2 Living is an all embracing community dedicated to lifestyle/wellness. Established as Cross River Wellness, LLC (d/b/a O2 Living,) this holistic spa and wellness center encourages people to live, learn and connect. It offers yoga, spa services, including signature Oxygen treatments, a retail boutique and Live Food Café nestled in Cross River's quaint Yellow Monkey Village. The wellness community also features an online destination, O2Living.me, where members can connect and communicate about their experiences and build a greater sense of community with those who share their passion for and commitment to health and well-being. A second location is scheduled to open in Hastings, New York in 2011.
# # #