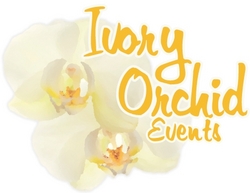 Denver, CO (PRWEB) November 20, 2010
Ivory Orchid Events was recently launched to provide unprecedented dedication to the planning and coordination of Costa Rica Destination Weddings. Ivory Orchid Events aims to fulfill the market needs of brides who are looking to celebrate their wedding in what is now one of the most popular exotic tropical locations for destination weddings. All details of the wedding planning, as well as every other aspect involved in a destination event, including travel to and within Costa Rica, are the expertise of Ivory Orchid Events.
What makes Ivory Orchid Events unique and separate from other Costa Rica wedding planners is the transparency of information and pricing as they provide the bride with a full menu of available and highly reputable service vendors throughout the country. The leadership team is creative, professional, and precise in their approach to destination wedding planning. Every bride will receive the personal attention of the Ivory Orchid Events Planning Team comprised of Monica McIntyre, a U.S. based Costa Rican with 20 years of experience in the travel industry, Marishah Erickson, an experienced wedding planner from the U.S., and Costa Rica based Guisella Aguilar, a local national and successful entrepreneur with the experience and knowledge to guarantee everything is executed flawlessly.
LatinExplore LLC Chairman and CEO Monica McIntyre is excited to introduce what is "An innovative planning approach very much needed in the Costa Rica Destination Wedding Market. Transparency of pricing, nationwide selection of venues, and a professional approach, along with efficient, prompt and committed customer service will certainly position us as a leader in this important niche."
Ivory Orchid Events is a business unit of LatinExplore LLC, an Online Travel Agent dedicated to promote and sell Central and South American Vacations.
http://www.ivoryorchidevents.com/
###