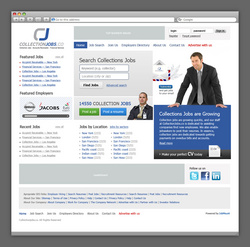 Buffalo, NY (PRWEB) November 20, 2010
Layoffs, plant closures and debt collectors in Buffalo
Buffalo, NY was once a thriving center of industry, but most of the plants have closed as manufacturers outsource work to underpriced foreign markets. As the economy and the number of job openings took a nosedive in the past few years, Buffalo was hit even harder than most North American cities.
In 2008, unemployment was higher than the average for New York State or the nation, and consumers were beginning to rely on credit cards to pay bills and support their families. As more plants closed and the unemployment rate rose, an unlikely source of aid arrived to turn the job market around: a number of collection agencies that set up shop in Buffalo's abandoned warehouses and factories and started hiring qualified and untrained workers, capitalizing on the heaps of credit card debt accumulated by consumers across the nation before and after the economic crisis.
Today, the unemployment rate is lower in Buffalo than in the rest of New York State - only 7.5% compared to 8.3%. Accounts receivable firms are still going strong, recruiting new debt collectors in Buffalo and providing jobs to thousands. It may not be the most glamorous profession in the world, but the collections agencies in Buffalo have made a real impact on city residents' quality of life.
Opportunities for job seekers and debt collectors in Buffalo
Both experienced debt collectors and novices seeking their first jobs will find a wealth of opportunities and guidance at CollectionJobs.co. The clean, intuitive website makes it easy to search job listings, post a resume, and get up-to-date information about the career market and available jobs. Members can even get practical advice on job searching and interviewing, and view profiles of collection agencies in Buffalo that are hiring.
CollectionJobs.co provides job hunters with all the tools and knowledge they need to secure reliable employment, without wasting time sifting through hundreds of irrelevant jobs that don't match their skills and experience. Debt collectors in Buffalo with a background in accounts receivable will find their resumes snapped up by major collection firms now that they're easy to find; even people with little experience in collections will discover that this growing sector welcomes new workers who are willing to learn and work hard.
Collection Agencies Find Qualified and Reliable Workers
In addition to its impact on job searchers, CollectionJobs.co presents a significant benefit to collection firms. By saving endless hours poring through financial job boards and resumes on general job sites, HR departments will have more resources to locate the best debt collectors in Buffalo quickly and efficiently, without the frustration that used to be the norm in such a specialized sector.
Posting job listings on this focused site will give collection agencies in Buffalo the visibility they need, rather than being buried amid dozens of financial and corporate jobs on one of the bigger, more general sites. Who wouldn't want to have the most qualified collection professionals beating a path to their door? On sites like CollectionJobs.com, finding the right employees isn't just a possibility—it's a probability.
With hundreds of jobs and job seekers already active on the site, CollectionJobs.co is poised to make a direct and dramatic impact on the future of the many collection agencies and debt collectors in Buffalo. Visit the site today and post your resume or post a job. http://www.collectionjobs.co/.
If you need help posting a job or resume, call us at 877-789-0440.
###