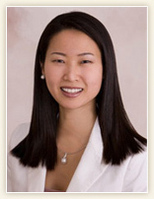 "My patients in Katy and West Houston are happy that they have access to state-of-the-art cosmetic surgery and reconstruction techniques that were formerly available only at the Texas Medical Center."
Katy, TX (PRWEB) November 28, 2010
West Houston and Katy area residents will be able to choose from a wide variety of cosmetic surgery procedures for the face, breast or body at a location close to home
Known for her skill and expertise in cosmetic and reconstructive breast surgery, Dr. Kim performs breast reconstruction using advanced microsurgical techniques including the DIEP Flap procedure, as well as cosmetic procedures like breast augmentation, breast lift and revision breast surgery.
Men and women in Katy who are seeking cosmetic body contouring procedures will be glad to hear that Dr. Kim is offering the popular mommy makeover and tummy tuck, along with liposuction and procedures for post weight loss body contouring. Dr. Kim's plastic surgery before and after photo gallery showcases a wide range of breast augmentation cases, along with breast reduction, breast lift, and reconstructive surgery.
About Dr. Sugene Kim – Double Board Certified Plastic Surgeon in Katy, Texas
Dr. Sugene Kim brings a wealth of expertise to the community of Katy, Texas. She completed a prestigious microsurgery fellowship at MD Anderson Cancer Center in Houston, with a focus on advanced breast reconstruction techniques such as muscle-sparing tissue-only DIEP flap breast reconstruction.
After graduating magna cum laude from Yale University, Dr. Kim earned her M.D. from Mount Sinai School of Medicine in New York City. She completed an internship and residency at Georgetown University Hospital and received board certification from both the American Board of Plastic Surgery and the American Board of Surgery.
Dr. Kim cherishes the opportunity to educate women about their options in breast restoration after breast cancer. As a member of the prestigious Institute of Advanced Breast Reconstruction, Dr. Kim regularly works with breast surgeons, medical oncologists, radiation oncologists, and cancer center nurse navigators.
Why Patients Choose a Female Plastic Surgeon for Cosmetic Surgery and Breast Reconstruction
Along with her specialized training in breast reconstruction, Dr. Kim offers a woman's perspective on breast reconstruction, which her patients say they truly appreciate when the treatment has been completed. Whoever you choose for your breast reconstruction, you should always be sure that he or she is board certified in plastic surgery.
You may also find it helpful to view breast reconstruction before and after photos and determine the surgeon's membership in notable societies such as the American Society of Plastic Surgeons. Make sure you are comfortable with your plastic surgeon and make a choice that's best for your health and your cosmetic or reconstructive surgery goals.
Dr. Kim's new office will be located at 1331 W. Grand Parkway N. Suite #250, Katy, TX 77493. To learn more about Dr. Sugene Kim and the reconstructive and cosmetic surgery procedures now offered in Katy, Texas, call 281-363-4546 or visit drkimplasticsurgery.com.
###