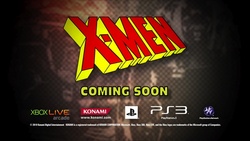 Parents are overwhelmed by the number of games available now a days...
Dallas (PRWEB) November 22, 2010
Video games under the Christmas tree are a given any holiday season, but this high-stakes selling season video game publishers are under more pressure than ever to translate high-impact, on target marketing directly into sales – and they are looking directly to the video game trailer to do just that.
To ensure titles make an appearance on wish lists everywhere, Mediajuice is commissioned to create highly targeted video game trailers that resonate with younger and older audiences, depending on the brand.
"Parents are overwhelmed by the number of games available now a days," says Jeremy Snead, president and Creative Director at Mediajuice Studios in Dallas, TX.
"Most of our clients create games based on brands kids & parents know and trust, so familiarity is not an issue. The challenge comes in creating trailers that set our client's games apart from the sea of others," Snead continues. "There's nothing more powerful than your child asking for the newest X-Men or Fancy Nancy game by name, which is usually a result of them seeing a TV ad or trailer."
This year, Mediajuice has created TV spots and trailers for a handful of major video game publishers including Konami Digital Entertainment's fourth quarter titles and several for THQ Inc.'s holiday lineup, among others.
Some of the top tier trailers Mediajuice is producing include Wheel of Fortune® and Jeopardy!® for Wii™ and Nintendo DS™, releasing Nov. 2, Scripps National Spelling Bee® for Nintendo DSi™/DS™ which hits store shelves Sept. 28, The Biggest Loser for Wii & Xbox 360® releasing in November and the popular re-release of "X-Men Arcade" available in November.
Melissa Mueller, Associate Brand Manager for THQ Kids, Family and Casual Games says, "The trailer is the single most important tool in marketing a new game. Unlike a movie trailer, which tells a story, the game trailer relies on gameplay footage as well as an artistic approach to present the game experience. Mediajuice creates a message that conveys what it will feel like to play the game."
About Mediajuice Studios
For the past 6 years, Mediajuice has worked with top Entertainment companies such as Marvel Comics, Atari and Hasbro Toys and is currently working on a series of trailers for Activision for release next year. The Dallas based agency continues to win the coveted Telly Award year after year in multiple categories of production and marketing. The Telly award is the marketing world's version of the Oscar for the very best in television, web and non-traditional video content. Visit http://www.mediajuicestudios.com.
For More Information or to schedule an interview, please contact:
Jeremy Snead (President & Creative Director)
Mediajuice Studios, Ltd.
972-709-9400
jeremy(at)mediajuicestudios(dot)com
###