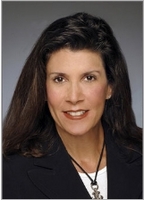 New York, NY (PRWEB) November 22, 2010
Dr. Louis Rosner, retired professor of clinical neurology at University of California Los Angeles, and the former head of their Multiple Sclerosis Clinic, and his co-author, Shelley Ross, have been selected to provide the information on Multiple Sclerosis for the New Dr. Mehmet Oz network, Sharecare. Their book "Multiple Sclerosis: New Hope and Practical Advice for People With MS and Their Families" (Simon and Schuster, Fireside) has been called "the best patient-oriented book on multiple sclerosis" by the New England Journal of Medicine.
Sharecare is a user-friendly online network created by "America's Doctor," Mehmet Oz and internet entrepreneur Jeff Arnold. Its mission is to help with answers to common medical, nutritional and psychological questions. For example, searching questions for "MS" or "multiple sclerosis," users will be provided with answers from Rosner and Ross. Other Sharecare content contributors include prestigious organization such as the American Cancer Society, American Diabetes Association, American Heart Association, American Red Cross, and Sigma Theta Tau International.
The site is easy to use and is designed to be accessible from any device, from smart phones to tablets to desktop computers. The home page features timely and relevant health and wellness topics. The site also allows Sharecare users to engage with local experts through the participation of leading hospitals such as Brigham and Women's Hospital, Cleveland Clinic, Johns Hopkins Medicine, The Mount Sinai Medical Center and New York-Presbyterian Hospital
"I am honored to have been selected for Dr. Oz's new online medical network," says Shelley Ross, co-author of the book Multiple Sclerosis. "Our mission has always been to demystify multiple sclerosis, answer medical questions and provide the best emotional tools to navigate its unpredictable waters. Now, Sharecare's question and answer format allows immediate access to the specific information needed," adds Ross who is best known as the three-time emmy award-winning producer (ABC News' Good Morning America, PrimeTme Live and CBS' The Early Show.)
In the latest edition of the book, Ross reveals that her college roommate had been traumatized by her MS diagnosis from a doctor who was uncomfortable telling her the news. The book would change that trauma into hope and action. Today, the growing number of supporters include Lori Bores, a former colleague at ABC News who was hospitalized after her first MS attack. "After reading the book, I knew I could handle (the diagnosis). Thank god I got the disease Shelley Ross wrote the book about."
Adds Dr. Rosner, who has been involved in research and treatment of MS for 50 years, "The 'new hope' in research we wrote about in our first edition 23 years ago is now standard treatment in edition three. We also know a lot more about effects of holistic treatments. There has been a revolution in treatment of MS and in the way we can inform people as well."
Dr. Mehmet Oz says, "I am excited to harness the power of the Internet to bring everyone into an engaging discussion on how to take control of your own health destiny, encompassing emotional, spiritual as well as the physical aspects."
###