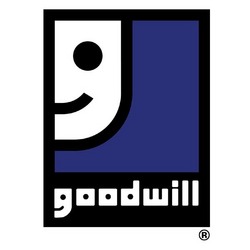 This book donation is helping Goodwill provide the critical career services people need to be independent and care for their families.
Rockville, MD (Vocus) November 22, 2010
Burlington Coat Factory has donated 32,000 children's books to Goodwill® agencies to support Goodwill's mission of helping people find jobs and strengthen their communities. According to the Online Donation Impact Calculator on http://www.donate.goodwill.org, this generous donation of books will help provide more than 533 hours of Goodwill career services, such as job search assistance or financial planning courses.
Goodwill recently launched the Donate Movement, a public awareness initiative to educate consumers about the power of their donations to positively impact people and the planet. The Burlington Coat Factory donation helps to further promote this message of powerful social change and environmental sustainability.
"This book donation is helping Goodwill provide the critical career services people need to be independent and care for their families," said Jim Gibbons, president and CEO of Goodwill Industries International. "Burlington Coat Factory is also being environmentally responsible by giving these books a second life."
Approximately 350 Burlington Coat Factory stores will donate the books to 113 local, independent Goodwill agencies across the United States. The donated books will be sold in local Goodwill stores, where the revenues fund job training programs and other community-based services for people with disabilities, those who lack education or job experience, and others who face challenges to finding employment.
"Giving back to the community has always been part of our heritage at Burlington Coat Factory," said Thomas Kingsbury, President and Chief Executive Officer of Burlington Coat Factory. "We're delighted that the book donations will not only provide enjoyment for children and foster their interest in reading, but that the funds raised from their sale at Goodwill agencies nationwide will go towards assisting those in need."
To find your nearest Goodwill, visit http://locator.goodwill.org/ or call (800) 741-0186.
About Goodwill Industries International
Goodwill Industries International is a network of 165 community-based agencies in the United States and Canada with 14 affiliates in 13 other countries. Goodwill is one of North America's top five most valuable and recognized nonprofit brands as well as a leading social services enterprise (Source: Cone Nonprofit Power Brand 100, 2009). Goodwill agencies are innovative and sustainable social enterprises that fund job training programs, employment placement services and other community-based programs by selling donated clothing and household items in more than 2,500 retail stores and online at shopgoodwill.com. Local Goodwill agencies also build revenue and create jobs by contracting with businesses and government to provide a wide range of commercial services, including packaging and assembly, food service preparation, and document imaging and shredding. In 2009, nearly 2 million people in the United States and Canada benefited from Goodwill's career services. Goodwill channels 83 percent of its revenues directly into its programs and services. To find a Goodwill location near you, use the online locator at http://www.goodwill.org, or call (800) 741-0186.] Twitter: @GoodwillIntl. Facebook: GoodwillIntl.
About Burlington Coat Factory
Burlington Coat Factory, a national retail chain offering current, high-quality, designer and name-brand merchandise for the entire family at up to 70% off department store prices every day, provides a broad selection of product categories. Departments include ladies' sportswear, menswear, family footwear, children's clothing, furniture and accessories for baby at Baby Depot, home décor and gifts, along with the largest selection of coats in the nation for the entire family. Burlington Coat Factory, founded in 1972, has expanded from a single store selling coats to a multi-department retail chain with more than 450 stores in 44 states and in Puerto Rico. In 2006, Bain Capital purchased Burlington Coat Factory. For more information, visit http://www.BurlingtonCoatFactory.com.
For Goodwill Industries International Contact:
Charlene Sarmiento
240-333-5590
Charlene(dot)Sarmiento(at)goodwill(dot)org
For Burlington Coat Factory Contact:
Danielle Arceneaux
212-251-1208
darceneaux(at)c-k(dot)com
# # #