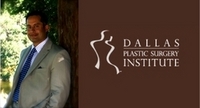 Dallas, TX (Vocus) November 22, 2010
Patients are requesting placement of silicone breast implants for breast augmentation with increasing frequency. Both silicone and saline breast implants have benefits and the every breast augmentation patient should have an understanding of these. Consumers must know that currently utilized silicone breast implants are safe. Before the FDA approved silicone implants for breast augmentation in 2006, many large and rigorous studies were performed investigating whether silicone breast implants have an association with autoimmune diseases or any types of cancer. All studies performed reached the same conclusion; there is no data supporting any link between silicone implants and these diseases.
Dr. Jejurikar says that silicone-filled breast implants look and feel more like natural breast tissue. Also, particularly in thin patients, silicone breast implants tend to have fewer problems with visible rippling than saline breast implants. Says Dr. Jejurikar, "Silicone implants tend to be popular with patients who have lost volume with pregnancy or breast feeding. They restore a beautiful shape to the upper breast with minimal rippling, leading to a more natural appearance.'
Silicone breast implants are more expensive than saline implants, and cost nearly two-three times more than saline breast implants. A breast implant rupture is easier to detect when the implant is filled with saline; the breast deflates rapidly, in a few hours to a few days. A silicone breast implant rupture is subtle to detect, often with no visible changes to the breast for years. For that reason, the Food and Drug Administration recommends an MRI to monitor for rupture, the first one 3 years after surgery, and then every 2 years thereafter. This test is expensive and most likely will not be covered by third-party insurance companies.
Capsular contracture rates, or pathologic scarring around the implant, were higher with older generations of silicone breast implants compared to their saline counterparts. Data suggests that this is not the case with currently available silicone breast implants, which is attributable to a more durable implant shell and thicker, more viscous silicone gel within the implant.
In summary, Dr. Jejurikar stresses that silicone breast implants look and feel much natural, but are more expensive and require a slightly larger incision. With each passing year, more and more patients are opting for silicone breast implants for their breast augmentation surgery.
Dr. Jejurikar performs breast augmentation and breast lift (mastopexy) at surgery centers in Plano and Dallas, TX. Dr. Jejurikar is a member of the American Society of Plastic Surgeons and can be contacted via telephone at 214-827-2814 or via the Internet.
###