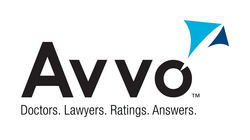 Avvo invests heavily in all of its ratings
Seattle, WA (Vocus) November 22, 2010
Only weeks after launching 800,000 editorial doctor ratings ranging from 1 ("Extreme Caution") to 10 ("Superb"), Avvo Inc. (http://www.avvo.com) CEO Mark Britton appears on CNBC's "Power Lunch" to discuss Avvo's responsible and sophisticated ratings system that includes the "Avvo Rating", patient reviews and peer reviews.
On the influential segment, Britton specifically addresses issues surrounding patient reviews across the Web and explains that, just as the company did with lawyer ratings and reviews three years ago, Avvo has entered into a previously mistrusted online information category to bring both physicians and patients the credibility and trust they deserve – free of charge.
With a sea of fly-by-night, user-review websites, physicians and consumers alike are understandably skeptical about which doctor rating and referral services they can really trust. That's exactly why CNBC turned to Britton, and asked him – as the leader of the company that is the gold standard for collecting and managing user-reviews for doctors and lawyers – to explain the dynamics and best practices for such reviews.
CNBC host Tyler Mathisen recognized that clearly some services are not providing the transparency and credible information that Avvo is – and he asked Britton to help consumers and doctors make sense of the melee.
Watch the interview here: http://www.cnbc.com/id/15840232?video=1653093696&play=1
"Avvo invests heavily in all of its ratings," explained Britton after the CNBC "Power Lunch" interview. "But no one goes to the lengths we do to monitor and curate our patient and client reviews. We require every reviewer to register with our website and we require all of our reviews to be factual and avoid personal attacks. Avvo software and employees then look at every review before it is posted on our website. These high standards cause Avvo to reject 35% of all the reviews we receive. Moreover, in the event that a doctor or lawyer disputes a review, we also have a process whereby we work with both the professional and the reviewer to ensure that the review is accurate. Our industry-leading approach to these user-reviews is expensive, but it is this commitment to transparency that took us from concept to market leader in the lawyer ratings arena in three short years. We hope to be the torchbearer for all online rating systems."
About Avvo
Avvo is the largest and only free website that empowers consumers to handle their medical and legal matters with confidence. Avvo offers free ratings and profiles for 90 percent of practicing lawyers and 90 percent of licensed MDs in the US. This includes the editorial Avvo Rating, patient and client reviews and peer endorsements as well as experience, background information, industry achievements and disciplinary records. Avvo also offers a free Question and Answer forum, where consumers can ask questions and receive certified answers from certified doctors and lawyers. Additionally, Avvo Legal Guides and Avvo Health Guides are free research tools, written as how-to articles covering everyday issues authored by certified lawyers and doctors. Founded in early 2006 and launched in 2007, Avvo is privately held, with funding from private investors, Benchmark Capital, Ignition Partners and DAG Ventures. For more information, visit http://www.avvo.com.
###