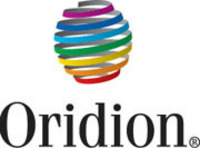 "The AHA and ERC recognize capnography as the standard of care to confirm and monitor endotracheal tube placement and to assess the quality of CPR" said Paul Hinchey, MD, Medical Director of Austin/Travis County EMS.
Jerusalem/Needham (PRWEB) November 22, 2010
Oridion (SIX Swiss Exchange: ORIDN), creator of the Smart Capnography™ family of algorithm-based solutions (e.g. the Integrated Pulmonary Index™), hosted the third annual Emergency Medicine Summit on November 10, 2010, in Chapel Hill, North Carolina.
More than 100 Emergency Medicine and EMS professionals attended the summit, which has grown in size and scope since Oridion created the event in response to the information needs of EMS professionals.
The day-long conference included presentations on the success of non-intubated capnography, as well as discussions of capnography in traumatic brain surgery, and procedural sedation.
"With capnography rapidly becoming the standard for EMS patient monitoring, professionals working in the emergency setting around the world are seeking information on introducing and optimizing the use of this technology," said Gerry Feldman, President of Oridion Capnography. "We have responded to that need with this summit, which brings together leaders in Emergency Medicine to discuss best practices and case studies from the field."
A timely topic at the all-day conference was the announcement of new guidelines on capnography by the American Heart Association (AHA) and the European Resuscitation Council (ERC), released only days before the summit. Paul Hinchey, MD, Medical Director of Austin/Travis County EMS, introduced the new guidelines during his presentation "Capnography with CPR".
"Both the AHA and ERC now recommend the use of capnography for adult, pediatric and neonatal intubated patients during Advanced Life Support," Dr. Hinchey said. "The AHA and ERC recognize capnography as the standard of care to confirm and monitor endotracheal tube placement and to assess the quality of CPR. Capnography gives the EMS professional a much better picture of the patient's status, as well as serving as an earlier indicator of problems."
The new 2010 AHA guidelines state that "Although other means of confirming endotracheal tube placement are available, they are not more reliable than continuous waveform capnography." Regarding the assessment of CPR quality, the guidelines state that "Because blood must circulate through the lungs for CO2 to be exhaled and measured, capnography can also serve as a physiologic monitor of the effectiveness of chest compressions and to detect return of spontaneous circulation (ROSC)."
The new 2010 ERC guidelines call for "increased emphasis on the use of capnography to confirm and continually monitor tracheal tube placement, quality of CPR and to provide an early indication of return of spontaneous circulation (ROSC)."
The summit organizers selected to hold the conference in Chapel Hill, North Carolina because of the state's reputation as a leader in EMS services. A recent $2.15 million grant by the Duke Endowment will help equip EMS systems across North Carolina with capnography monitoring. Gerry Feldman praised the North Carolina Office of Emergency Medical Services for its leadership in advancing EMS services, and the Duke Endowment for supporting the EMS initiative.
"Equipping more response vehicles with this vital capnography monitoring equipment will reduce patient risk in emergency medical situations, making them safer," Feldman said. "We are excited and proud to have the opportunity to work with EMS leaders in North Carolina in strengthening emergency medical services for their communities."
The Emergency Medicine Capnography Summit featured several key speakers who gave presentations on diverse topics:
Capnography in EMS––The Cutting Edge: Baruch Krauss, MD, EdM, FAAP, FACEP, Division of Emergency Medicine, Children's Hospital, and Associate Professor, Department of Pediatrics, Harvard Medical School
Capnography in Traumatic Brain Injury: Jason McMullan, MD, Assistant Medical Director, Cincinnati Fire Department; Assistant Director-Research Development, Division of Pre-Hospital Care, Assistant Professor, Department of Emergency Medicine, University of Cincinnati
Capnography in Procedural Sedation in the ED: Jeff Beeson, DO, RN, LP, Associate Medical Director, Fort Worth, Texas Emergency Physician's Advisory Board
Capnography with CPR: Paul Hinchey, MD, Medical Director, Austin/Travis County EMS
Click here to see abstracts and presentations given at the Summit.
For further Oridion information please contact
Alan Adler, Chairman and Chief Executive Officer
Walter Tabachnik, Chief Financial Officer
Elena Gerberg, Investor Relations
website: http://www.oridion.com
phone : +972 2 589 9159
address : Oridion Systems Ltd., P.O. Box 45025, 91450 Jerusalem, Israel
About Oridion
Oridion Systems Ltd. (http://www.oridion.com) is a global medical device company specializing in patient safety monitoring. The Company operates through wholly owned subsidiaries in Israel and the United States.
Oridion develops proprietary medical devices and patient interfaces, based on its patented Microstream® technologies, for the enhancement of patient safety through the monitoring of the carbon dioxide (CO2) in a patient's breath. These products provide effective, proven airway management and are used in various clinical environments, including procedural sedation, pain management, critical care units, post-anesthesia care units, emergency medical services, transport, alternate care and other settings where patients' ventilation may be compromised and at risk.
Certain statements made herein that are not historical are forward-looking within the meaning of the Private Securities Litigation Reform Act of 1995. The words "estimate" "project" "intend" "expect" "believe" and similar expressions are intended to identify forward-looking statements. These forward-looking statements involve known and unknown risks and uncertainties. Many factors could cause the actual results, performance or achievements of the Company to be materially different from any future results, performance or achievements that may be expressed or implied by such forward-looking statements, including, among others, our ability to maintain profits, the market demands for our Capnography products, our ability to focus our team on the Capnography business, changes in general economic and business conditions, inability to maintain market acceptance to the Company's products, inability to timely develop and introduce new technologies, products and applications, rapid changes in the market for the Company's products, loss of market share and pressure on prices resulting from competition, introduction of competing products by other companies, inability to manage growth and expansion, loss of key OEM partners, inability to attract and retain qualified personnel, inability to protect the Company's proprietary technology.
###