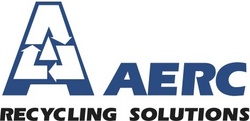 Building trusted relationships and holding collections events in cities nationwide has lead to safer environmental choices.
Melbourne, FL (PRWEB) November 23, 2010
In recognition of America Recycles Day, AERC Recycling Solutions held a free Electronic Recycling Collection Event in Sebastian, FL, this month co-sponsored by Indian River County. AERC, one of the leading full-service recycling companies in the nation, is committed to responsible recycling practices for a healthier tomorrow.
Hundreds of Indian River County residents attended the event to dispose of their unwanted electronics that would otherwise end up in Florida landfills. In total, AERC collected 18,113 pounds of recyclable materials at the Sebastian event alone and assisted the county in keeping 196,378 pounds of disposed electronics out of the landfill since the start of the year.
Collected materials included printers, scanners, CPUs, computer monitors, laptops, internal computer components, telephones, telecommunication equipment, cameras, hand held games, computer accessories and peripherals, cables, wires and other electronic equipment. Some Universal Waste materials such as lamps and batteries were also accepted.
"AERC operates five Electronics Processing facilities, all dedicated to providing convenience and expert consulting to handle e-waste issues. Building trusted relationships and holding collections events in cities nationwide has lead to safer environmental choices such as those made by Indian River County residents and area business owners," said Lindsay Landmesser, Vice President of Sales and Marketing.
AERC has a Zero-Waste-to-Landfill Policy on all electronics that are collected for recycling. All information is destroyed from any data storage devices that are accepted. Help AERC continue its commitment to convenient recycling solutions by taking the 2010 AERC How & Why Businesses Recycle Survey for the chance to win an iPad.
About AERC Recycling
AERC Recycling Solutions is committed to a green world by helping clients in proper end-of-life management of assets, including those containing sensitive data and components hazardous to the environment. AERC has become an industry leader through its partnerships with clients by providing unmatched convenience, regulatory compliance and expert consulting to handle Electronic Waste issues.
AERC operates ten facilities in the United States and has two transfer stations. Five of these facilities, located in five separate geographic locations, are known as AERC's Electronics Processing Com-Cycle facilities. For additional information, please visit http://www.aercrecycling.com or http://www.com-cycle.com.
###