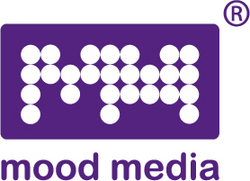 (PRWeb UK) November 23, 2010
Leading in-store media specialist Mood Media Corporation has created eye-catching visual media content and installed the first 'MicroTiles' wall in a retail environment across the UK and Ireland in fashion retailer New Look, which is opening its flagship store in Dublin this month.
Mood Media Corporation's visual media team has developed animated content to broadcast through MicroTiles to promote the breadth of New Look's exciting product range and compel shoppers to go downstairs, where New Look has one of the largest and most visually appealing store areas in the shopping centre.
Mood Media Corporation provides New Look with a range of cutting-edge multi-media solutions, including branded music and the latest digital signage technology to reflect the retailer's forward-thinking lines and innovative ethos.
It created a customised New Look sound track to enhance the label's on-trend brand, broadcasting it across all stores, and is working with the New Look marketing team to gain clearance on all music tracks used for their recently launched TV campaigns – currently broadcasting New Look's winter range of boots, knitwear, coats, social and party-wear.
MicroTiles provide a digital canvas for high resolution screens to display engaging and exciting marketing content, and are a cutting edge visual technology developed by Christie. They can be arranged into almost any shape, including walls, columns, diagonals and steps to create eye-catching in-store displays.
Vanessa Walmsley, SVP of Corporate Marketing at Mood Media Corporation, said: 'When we got the brief for this store opening, we knew we wanted to introduce something show-stopping and immediately contacted Christie. We work with retail clients and are 100% focused on finding the right media solutions to enhance shopper experiences.'
James Belso, UK Channel Sales Manager, Christie EMEA, added: 'Christie is thrilled Mood Media Corporation chose MicroTiles for New Look's flagship store in Dublin. The ability to reconfigure the MicroTiles within the store in line with the fashion seasons formed an important part of the initial brief, and highlights the compelling impact and flexibility that Christie MicroTiles can offer within the Retail AV market.'
The flagship New Look store opened in Dublin's Jervis Street Shopping Centre on November 5th and the in-store media ensures customers are aware of the wealth of product in the store's huge downstairs shopping area.
About Mood Media Corporation
Mood Media Corporation (TSX:MM/LSE AIM:MM) is a leading in-store media specialist that uses a mix of music, visual and scent media to help its clients communicate with consumers with a view to driving incremental sales at the point-of-purchase.
Operating through its two principal divisions; In-Store Media and Retail Point-of-Purchase; Mood Media Corporation works with more than 800 retail chains in more than 30 countries throughout North America, Europe, Asia and Australia.
Mood Media Corporation was formed in June 2010, following the acquisition of Mood Media Group SA by Fluid Music Canada, Inc. Through its subsidiaries Mood Media, Somerset Entertainment and Trusonic Inc., Mood Media Corporation is driving growth of in-store media solutions across multiple markets.
Mood Media Corporation operates an international in-store media and music retail business with an extensive geographic footprint and a broad client base including several multinational blue chip organizations.
# # #